Rhinoplasty Guides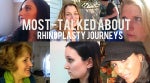 Ten before-and-after photos of RealSelfers who got nose jobs.
If you're considering a rhinoplasty, you probably have a lot of questions. We've drawn on the expertise of our doctors and the RealSelf community to ...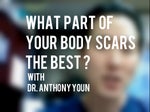 Wouldn't you like to know what parts of your body scar better than others? Watch our video to find out.