18-24 year old female treated with Breast Augmentation for Breast Asymmetry
*Treatment results may vary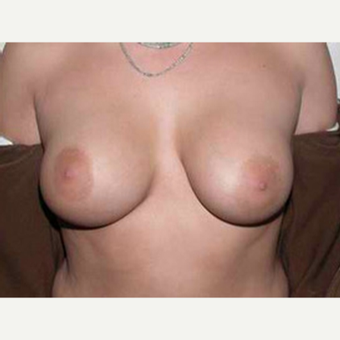 Was this photo helpful? {{ voteCount + ' other' + (voteCountOthers == 1 ? '' : 's') }} found this helpful
As a teenager, this patient had an uneven development of her breasts. It was truly embarasing for her to swim in a pool or go to a dance. Once she was on her own, at the age of 24, she came to see Dr. Romanelli for breast enhancement and correction.
There was more than a full cup size discrepancy in her breasts: she was a small A cup on the right, and a full B cup on the left. We planned her breast augmentation using different size implants. For these asymmetries saline implants allow us to adjust the fill size very precisely.
She was back at work in 4 days, and we let her resume exercise at about 2 weeks. Her photographs show that after her breast augmentation the areolae are much more symmetrical.