Liposuction
*Treatment results may vary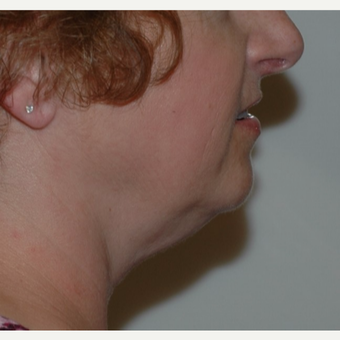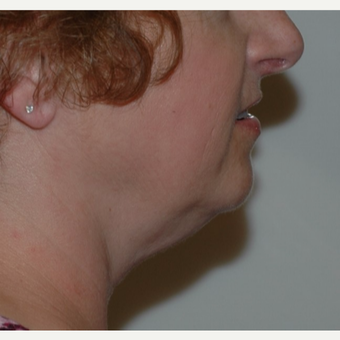 Was this photo helpful? {{ voteCount + ' other' + (voteCountOthers == 1 ? '' : 's') }} found this helpful
This sweet lady choose Liposuction over Kybella.
Kybella is a mesotherapy treatment. Mesotherapy is multiple injections of a substance to an area that destroys fat cells and reduces fullness. Kybella treatment of the submental region (under the jaw) there are up to three treatments.. This is about twice the cost of liposuction of the same area in our office. Kybella claims that this is a minimally invasive approach to the area, but just focus on the word "minimal". Too often, minimal invasive often leads to minimal results.
Eventhough liposuction is considered a surgical procedure, in a way, it is not much more invasive than Kybella. Liposuction in this area is performed in our office and injections are used to numb the area. A cannula is then inserted to sculpt down the tissues. Liposuction directly addresses the fatty deposits in a much more controlled fashion. The tissues area actually sculpted to match the surrounding tissues. Oral sedation is often used to make the procedure comfortable and easy.