25-34 year old woman treated with open Rhinoplasty/septoplasty
*Treatment results may vary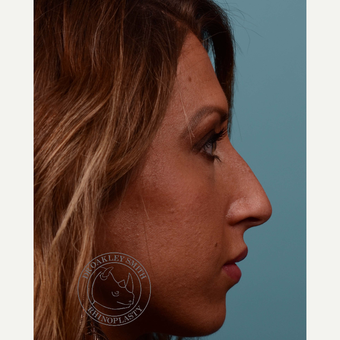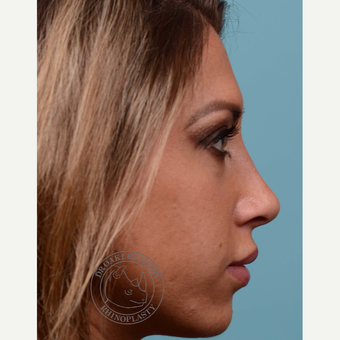 Was this photo helpful? {{ voteCount + ' other' + (voteCountOthers == 1 ? '' : 's') }} found this helpful
Profile View
The overall size of her nose is made smaller by de-projecting the tip by 4mm, creating a nose that is more proportional to her face.
The bump on the bridge of her nose is removed, creating a slightly curved profile.
The tip of her nose is rotated upwards, to prevent drooping.
Breathing was also improved.