18-24 year old woman treated with Breast Augmentation
*Treatment results may vary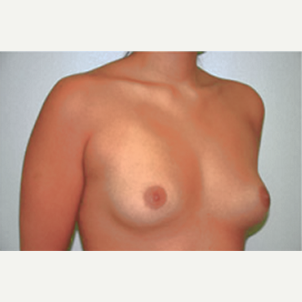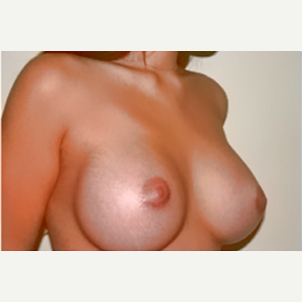 Was this photo helpful? {{ voteCount + ' other' + (voteCountOthers == 1 ? '' : 's') }} found this helpful
The patient is a 24 year old woman who was an A cup and wished her breast to be a D size. She wanted silicone breast implants but wanted to hear about saline implants as an alternative. She sought consultation with Dr. David Newman.
At consultation the benefits of saline and silicone gel implants were discussed thoroughly. Both silicone and saline breast implants are FDA approved and both are good implants as they have withstood the test of time and millions of patients continue to choose these implants. Dr. Newman's style is to present these alternatives as they relate to each specific patient, customizing recommendations to a patient's specific desires, shape and size.
After discussion, the patient chose silicone breast implants, 425 cc on both sides.