35-44 year old woman treated with Rhinoplasty
*Treatment results may vary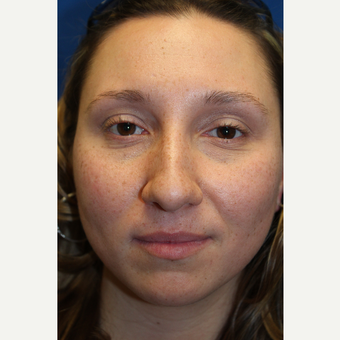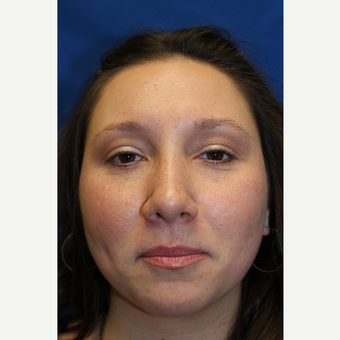 Was this photo helpful? {{ voteCount + ' other' + (voteCountOthers == 1 ? '' : 's') }} found this helpful
Patient with a deviated septum causing difficulty breathing through the nose, disturbance of sleep and worsening snoring. Patient also had a large nose with a large dorsal hump that she wished to be corrected.
She underwent an open rhinoplasty with septoplasty, hump reduction, bilateral spreader grafts, columellar strut and a cephalic trim.
She is breathing great and her nose now fits better with her facial proportions.