35-44 year old woman treated with Breast Augmentation
*Treatment results may vary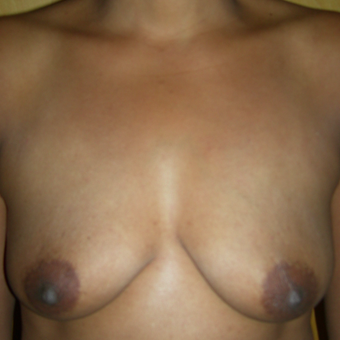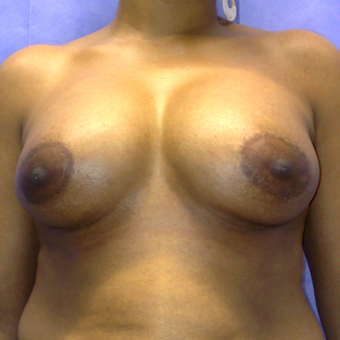 Was this photo helpful? {{ voteCount + ' other' + (voteCountOthers == 1 ? '' : 's') }} found this helpful
Patient with significant breast atrophy (loss of volume) and ptosis (droop) some years after breast augmentation.
Patient desires improvement in size and profile but wanted to try to aim to achieve this without the scarring associated with an uplift.
Patient has 400ml implants; textured, cohesive silicone gel, anatomical high profile placed under the muscle.