Facelift
*Treatment results may vary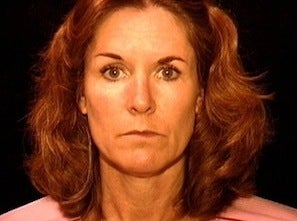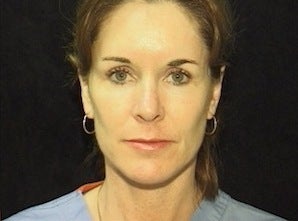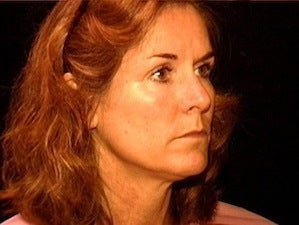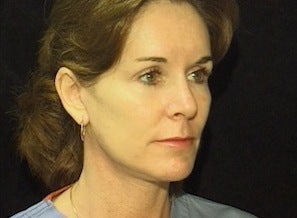 Was this photo helpful? {{ voteCount + ' other' + (voteCountOthers == 1 ? '' : 's') }} found this helpful
This patient wanted a facelift at the age of 47 because she was bothered
by the broken vascular vessels on her face, the lines around her eyes
and mouth, and her frown lines and neck lines. Her upper eyelids did not
have a lot of excess skin but looked hooded because here eyebrows were
sagging. For this procedure she had and endoscopic brow lift with lower
facelift. She also had a dermabrasion and an upper and lower lip
augmentation. These photos were taken 2 months after her surgery.