Rhinoplasty Guides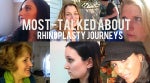 Ten before-and-after photos of RealSelfers who got nose jobs.
A rhinoplasty or a nose job is a cosmetic plastic surgery procedure to reshape or resize your nose. Are you a candidate? You will discover in our...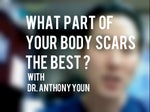 Wouldn't you like to know what parts of your body scar better than others? Watch our video to find out.