35-44 year old woman treated with Breast Augmentation
*Treatment results may vary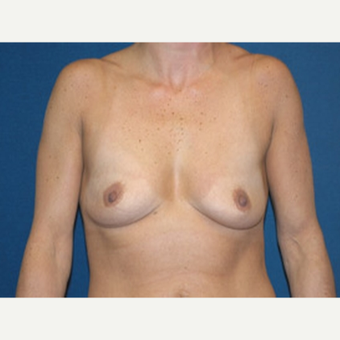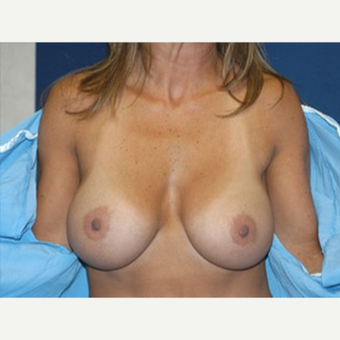 Was this photo helpful? {{ voteCount + ' other' + (voteCountOthers == 1 ? '' : 's') }} found this helpful
This busy mother of 4 young children came seeking breast augmentation because pregnancies deflated her breasts. She gained about 70 pounds during each pregnancy and found that her breasts were smaller and flatter. She was referred by her physician for breast implants to restore her pre-pregnancy shape.
At 5'4" and 120 pounds she was fit and trim. Her breasts showed little fullness on the top half, a common situation for women after child bearing. She was interested in breast enhancement and heard about the new "gummy bear" implants. These 5th generation implants are filled with a semi-solid form of silicone, so that if the outer capsule is torn, the silicone can't "run" anywhere. And yet they are still soft, often softer than saline.
At our office we reviewed size options, and she chose 450 gram implants. Her breast augmentation surgery was uncomplicated, and she returned about 5 days later to have a few stitches removed.
In the photographs the results of her breast enhancement with silicone breast implants look natural, and our patient had fullness throughout her entire breast. The incision is well-hidden in the crease beneath her breast, and her breasts are soft.