35-44 year old woman treated with Breast Implant Revision
*Treatment results may vary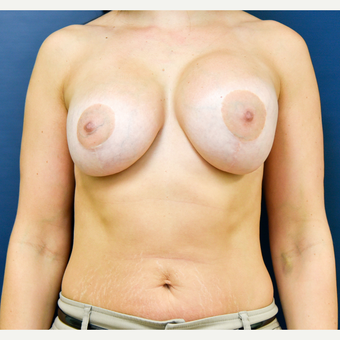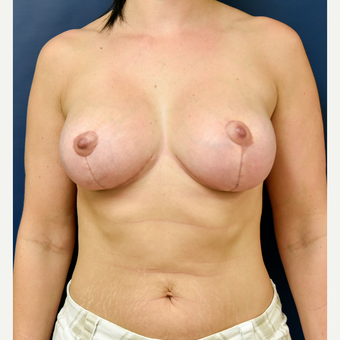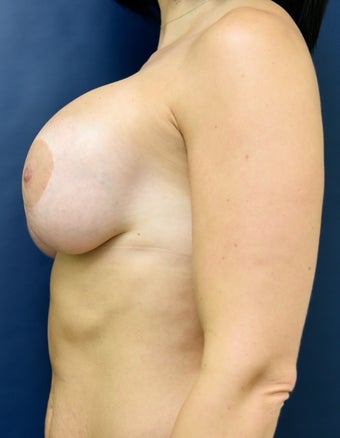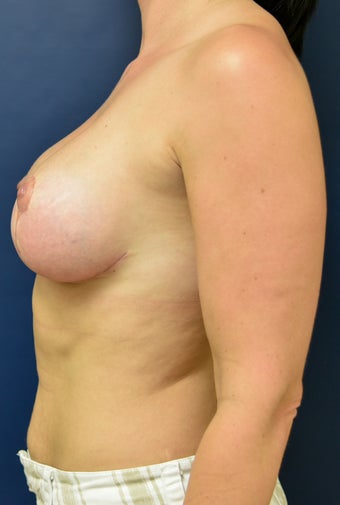 Was this photo helpful? {{ voteCount + ' other' + (voteCountOthers == 1 ? '' : 's') }} found this helpful
Patient underwent a bilateral breast augmentation Poly Implant Prothèse (PIP) implants. PIP was a French company that was shut down in 2010 because they had been illegally manufacturing and selling breast implants made from cheaper industrial-grade silicone.
She presented to me with a ruptured left implant and severe capsular contracture.
She underwent bilateral total capsulectomies, placement of new implants (Inspira 320cc) and bilateral mastopexies.