25-34 year old woman treated with Breast Augmentation
*Treatment results may vary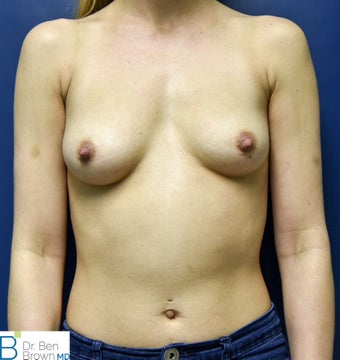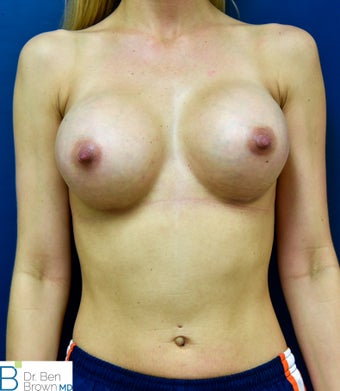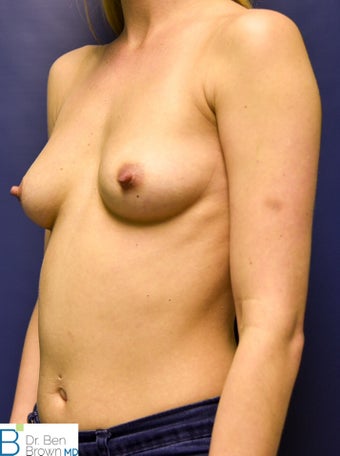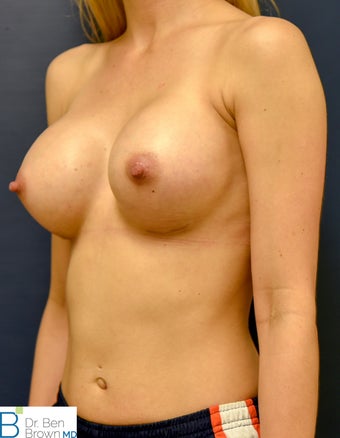 Was this photo helpful? {{ voteCount + ' other' + (voteCountOthers == 1 ? '' : 's') }} found this helpful
Given her pre-op asymmetry with a larger right breast, I elected to place different sized implants to help compensate for her asymmetry and give her improved symmetry after surgery. I estimated a volume discrepancy of about 40cc.
In the smaller left breast I placed an Allergan style 20 high profile 400cc silicone implant (11.9cm BW, 5cm projection).
In the larger right breast I placed an Allergan Inspira full profile 365cc silicone implant (12cm BW, 4.9cm projection).