Minifacelift Blepharoplasty
Minifacelift Blepharoplasty
*Treatment results may vary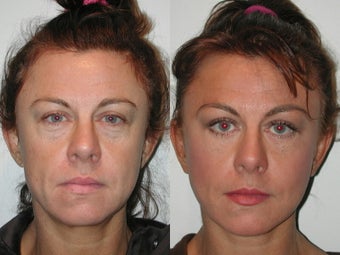 Was this photo helpful? {{ voteCount + ' other' + (voteCountOthers == 1 ? '' : 's') }} found this helpful
48 year old executive complaining of tired looking upper and lower eyelids and jowling with excess skin under the neck.
The patient had an upper and lower blepharoplasty with a mini jowl and neck lift ( SLUPlift) under local anesthesia with minimal sedation.
Due to the minimally invasive minifacelift the patient returned to work in 7 days.