Non-Surgical Rhinoplasty
*Treatment results may vary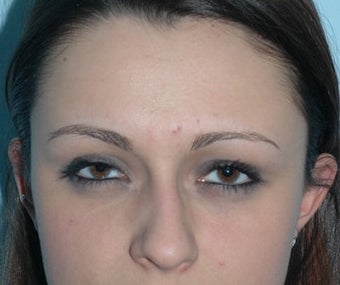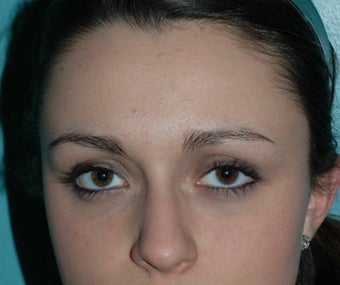 Was this photo helpful? {{ voteCount + ' other' + (voteCountOthers == 1 ? '' : 's') }} found this helpful
This young lady suffered from a nasal deformity with moderate collapse of the right side of her nose after a sports accident. She had absolutely no problems breathing through her nose. She wanted to regain the symmetry of her nose, but didn't want to have surgery.
She chose to have a non-surgical rhinoplasty with injection of Restylane to restore the symmetry of her nose. This procedure is performed in less than 30 minutes in the office. The patient is made comfortable with a small amount of local anethetic.
Because the nose does not move as much as the rest of the face, non-surgical rhinoplasty with a filler such as Restylane can last up to two years. If permanent correct is desired with a non-surgical approach, silicon injections can be used.I strongly prefer to perform the correction with a temporary filler first, and then repeat the procedure with silicon if we are happy with the temporary result.