Thighplasty/Body Lift
*Treatment results may vary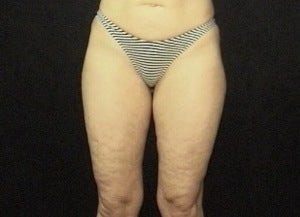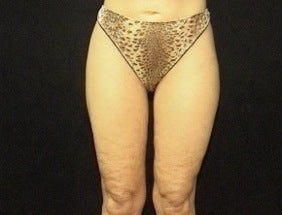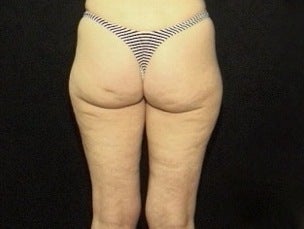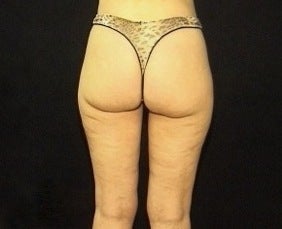 Was this photo helpful? {{ voteCount + ' other' + (voteCountOthers == 1 ? '' : 's') }} found this helpful
This patient was bothered by the loose skin on her thighs. For this
surgery she had a lower body lift with liposuction of her lateral thighs
and medial knees with 650 cc removed. These photos were taken 2 months
after surgery. Her scars are
easily hidden under her underwear or in a bathing suit.