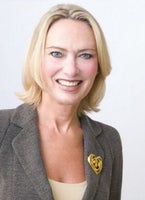 Rondi Kathleen Walker, MD
11 reviews
124 Expert Answers
3301 New Mexico Avenue, NW, Foxhall Square, Suite 252
Washington
,
DC
20016
About Rondi Kathleen Walker, MD
Rondi Kathleen Walker, MD practices in Washington at Walker Plastic Surgery as a Plastic Surgeon, board certified by American Board of Otolaryngology and American Board of Plastic Surgery. The doctor has 22 years of experience providing cosmetic and aesthetic medical services, and is a member of American Society of Plastic Surgeons (ASPS). Dr. Walker has hospital affiliations at Sibley Memorial Hospital, Georgetown University Hospital - MedStar, Medstar Surgical Clinic, Chevy Chase Surgical Clinic.
Consultation Fee
$150. Consultation fee applied to surgical procedures, please mention RealSelf when you call or email the office.
Featured Patient Reviews
Posted by arms in chevy chase, md
Ultherapy
I was very pleased with Dr. Walker's knowledge and training of the relatively new procedure, Ultherapy. She was prepared and focused every step of the way and knows what she's doing. I would recommend her!
Posted by Fiat4109
I was referred to Dr. Walker by the urogynecologist that was doing my hysterectomy.
Posted by ABB
Eyelid Surgery
Dr. Walker is caring, thorough, talented and patient.
Posted by add58
Ultherapy
Posted by drd55
I had Ultherapy several months ago with Dr. Walker and am most pleased with the results. Dr. Walker thoroughly prepped me in advance of the procedure as well as walking me through each step during the procedure itself. She was very conscious of pain management having experienced the technique herself. She was very attentive to my comfort with the pace of the procedure. Dr. Walker and her staff were extremely professional, kind and supportive. I would consider additional Ultherapy to address other concerns.
Posted by maria51va
I had Ultherapy with Dr. Walker this week & I am very pleased with her technique. She is very cautious about pain management & because she'd undergone the procedure herself, had a very strong understanding of the levels of pain. She was methodical in her technique, explaining every step along the way.
Posted by cheweb
Tummy Tuck
Dr. Walker is a knowledgeable, accomplished and a capable surgeon. She is professional and has a very good reputation in the PS community. I found Dr. Walker when I was researching on the internet about having a TT and Hysterectomy surgery together. She is very comfortable and familiar with combining these surgeries.
Posted by lusciouslady6065
Ultherapy
-The doctor did not inform me of the side effects of the procedure. -The doctor did not give me adequate pain medication. Once it became clear that I could not tolerate the pain I believe either more injections should have been given or we should have stopped to take a break before moving on with the procedure. Neither occurred and it seemed as if the doctor was in a rush to finish. -The doctor disappeared following the procedure. She had another patient to see so she did not see me following the procedure. I received no aftercare instructions. -It was not a good experience.
Posted by midlifeMom1
I went to Dr Walker after purchasing a livingSocial deal for restylane. She did her very best to accomodate my pain tolerence. I even passed out because of nervousness. She was very careful and caring and took her time injecting me giving me space to relax before completing the filler injection..absolutely no brusining. Her office even recommended arnica and that was very helpful. I went to her a second time and paid full price for another filler injection. The second time around I knew what to expect and was able to tolerate the stinging after some numbing cream was applied. I', going again a third time and even taking a friend! Dr walker does offer 20% off these fillers during special days of the year. Great value!
Posted by mhschuran
Cellulaze
I could not be happier with the results and I think it is because of the doctor's skill. Dr Walker was recommended to me by friends, who were also her patients. This procedure is like any other cosmetic operation, the esthetic view point and skill of the surgeon are very important. I only trust Dr Walker to perform this procedure. She know what she is doing.
View all reviews
Treatments offered at Walker Plastic Surgery
Education / Training
Undergraduate: University of Washington

Medical: MD, University of Washington Medical School
Residencies:
Otolaryngology and General Surgery, Yale University School of Medicine.
Plastic Surgery, Georgetown University Medical School

Fellowship: Craniofacial Surgery, Hopital Necker in Paris, France with Docteur Daniel Marchac

Clinical Appointments: Clinical Associate Professor of Plastic Surgery at Gerogetown University Department of Plastic Surgery