Helping millions make confident health and beauty decisions
About RealSelf
Since its founding in 2006, RealSelf has created the world's largest community for learning and sharing information about cosmetic surgery, dermatology, dentistry, and other elective treatments. Our extensive collections of reviews, photos, and doctor Q&A make RealSelf the most trusted resource for those who are looking for help beyond the beauty counter.
51 million
Unique visitors in 2014
5.8 million
Hours our users spent browsing and contributing to RealSelf in 2014
287,000
Answers from board-certified doctors and specialists in 2014
Our Values
Build Trust and Confidence
Every action we take is done with our community members' trust and confidence in mind.
Experiment, Learn, Repeat
We celebrate when we discover what works, and just as importantly, what didn't and why.
Accentuate the Positive
We keep our offices politics-free, and promote flexibility and respect.
Have Fun
Everyone is encouraged to pull together creative, fun group activities that could become the next company tradition.
Enhance Community
If something doesn't enhance the community experience, we won't do it.
Think Like an Owner
We are aligned to see the company become a long-term sustainable business.

Recognized by leading medical organizations
Giving back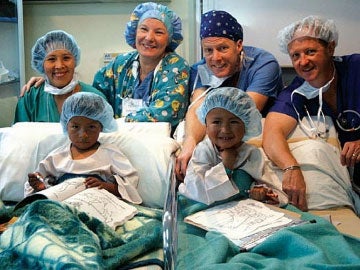 RealSelf is a proud sponsor of the ReSurge 2014 Quy Nhon medical team. ReSurge International sends volunteer medical teams to empower developing-world surgeons by teaching and performing approximately 1,500 life-transforming surgeries with them each year.
In 2015, RealSelf is helping ReSurge to deliver even more life-changing surgeries with our Change 500 fundraising campaign.
What our users are saying
This site is AMAZING and has really made this decision very easy for me. Reading all of the success stories and being able to view real pictures from real women has just been wonderful. I thank you all for sharing!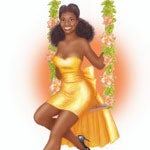 40FabNFierceMommyof4
I consider the RealSelf community my family that gives me important advice and tips, to make my post-op experience a little less uncomfortable.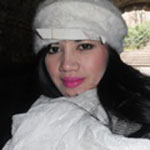 chelseakitty
I owe my sanity to REALSELF!! I loved my surgeon but I didn't want to sound like a wack job calling him every 5 minutes so I turned to you guys! I woke up to Realself and fell asleep to Realself!! Every question, every concern I felt was here!!
itfits2012

What our doctors are saying
I get patients who travel to my practice from fairly far away for specific treatments because they found me on RealSelf.
Lorrie Klein, MD
RealSelf doctor since 2008
The patients on RealSelf who contact you for consultations are direct and know exactly what they want. My conversion rate for patients who come from RealSelf is very high.
Chase Lay, MD
RealSelf doctor since 2011
Patients who come to me from RealSelf tell me, "I feel like I already know you."
Richard H. Tholen, MD, FACS
RealSelf doctor since 2010


Like what you see?
We're looking for extraordinary people who want to join our team. Learn more