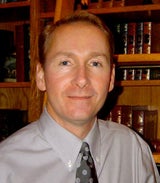 Richard P. Rizzuti, MD
0 Answers
About Richard P. Rizzuti, MD
Richard P. Rizzuti, MD practices in Greenville as a Plastic Surgeon, board certified by American Board of Plastic Surgery. Dr. Rizzuti meets the professional criteria to participate on RealSelf, but has not updated this profile. Dr. Rizzuti qualifies to share their expertise on cosmetic procedures, including Botox. The doctor is a member of American Society of Plastic Surgeons (ASPS).
Are you Dr. Rizzuti? Claim Your Profile
Featured Patient Reviews
Are you a patient of Richard P. Rizzuti, MD?
Posted by Lpatz
Tummy Tuck
I actually found this doctor through realself.. I spoke to a girl who got her tummy tuck done by them and she looked amazing! So I went for a consult and knew I wanted it done with him. Everyone at GPS is so nice and it is very comfortable there.
Posted by wolfhound
Eyelid Surgery
I was unable to get a follow up appointment right away because he went on vacation.