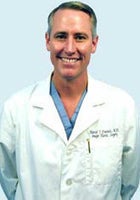 Marcel Daniels, MD
11 reviews
206 Expert Answers
1760 Termino St., Suite 207
Long Beach
,
CA
90804
About Marcel Daniels, MD
Marcel Daniels, MD practices in Long Beach at Image Aesthetic and Reconstructive Surgery as a Plastic Surgeon, board certified by American Board of Plastic Surgery. Dr. Daniels was invited to join RealSelf in 2009, and has achieved "Distinguished Member" status. The doctor has 22 years of experience providing cosmetic and aesthetic medical services, and is a member of American Society of Plastic Surgeons (ASPS). Dr. Daniels has hospital affiliations at Long Beach Memorial Medical Center, Community Hospital of Long Beach.
Consultation Fee
Free. Complimentary if you mention RealSelf.com
Featured Patient Reviews
Posted by 9438anon
Breast Augmentation
Dr. D is ASPS certified and his work was flawless. My fiancé and I were actually admiring the almost invisible incisions. The placement is exquisite. Amazing. Plus, he is deliciously handsome. I came home and told my fiance, 'sorry, baby, I got a crush on my plastic surgeon!' lol! Totally happy and will go back for any future procedures.
Posted by Amber Berry
Breast Reconstruction
He is very knowledgeable & very talented at what he does. He is one of very few that does radiated skin. He cares.
Posted by daisy in long beach
We visited many and saved Dr. Daniels for last. Wow!!!! He has a way to make ladies feel comfortable. His staff is awesome. LB Community hospital is awesome and spotless. They played 60s music in the ER. Results were FANTASTIC! Meeting the Doctor and his staff was a nice relief after a dozen other doctors all over So. Cal. We saved him for last consultation as we had heard he was the best. He was. Other doctors were like car salesmen, adding fees that were not necessary. Our goals were met! Thank you!
Posted by toobiginlongbeach
Breast Reduction
Dr. Daniels is an excellent surgeon. After 1 month of healing from a breast reduction I can honestly say that his technique in stitching is outstanding. I suspect that the majority of my scars will heal very nicely. He has a great eye and while my results remain to be seen and I recognize he cannot give me all the answers I wanted as quickly as I wanted, I feel confident that not only would I recommend him, but will more than likely be having him complete some touch up work in 6 months and possibly even use him again for my tummy tuck! I'm super pleased with the relief I have from this procedure. His staff, particularly Lorraine are all lovely and caring.
Posted by Kristi Lakewood
IPL
Friendly Dr. and staff that are passionate about patients achieving excellent results. Jennifer is wonderful- very patient and kind, made me as comfortable as possible through the procedures. She explained everything, is very calm, and thorough. Easy to arrange an appointment and
Posted by mishakim
Laser Hair Removal
I love the staff at Image M.D.! I really wanted to get laser hair removal on my bikini area, but I was hesitant to the idea because I didn't feel comfortable exposing myself to a stranger. The ladies at Image M.D. made my experience wonderful. I was no longer embarrassed or scared to go get the hair removed. The office at Image M.D. is so clean. They always have sunscreen available, as well as cleansers and lotion. They have specials every month, too! I highly recommend Image M.D. to others--especially those living near the area. I drove from la to long beach just to go see them! It was a long drive, but definitely worth it.
Posted by 9438anon
Tumescent Liposuction
Dr. is a highly qualified, experienced surgeon and I am thrilled with both my liposuction and breast augmentation. His work is flawless and he is such a fun guy. I will be back, Dr.!
Posted by PirateMom
Mommy Makeover
He came highly recommended by a close friend. Anywhere you see his name come up, his reviews are amazing. Dr. Daniels' experience and results made this decision very easy for me.
Posted by gla
Tummy Tuck
I chose to get an estimate and consultation from Dr.Daniels based on all his great reviews, plus it is fairly close to where I live. He is a VERY confident doctor. He has been in this field for years and I feel knows what he's talking about. He was honest in his answers about what I should and shouldn't do as far as procedures go. Sometimes I felt like he was in a hurry or distracted. What I absolutely loved was his staff. From the receptionist to the nurses, they are what makes this process really great. Some of them have been with Dr. D for years, some have had procedures done so they could all collectively speak from a lot of real patient experience.
Posted by Val CZ
My friend referred me and I would have never tried any procedures like this without that referral. Dr. Daniels office is the best! I was one of those people who was totally skeptical and frankly afraid of doing anything that involves skin and lasers, especially because I have tan skin. Well, my friend sure did point me in the right direction and this is the only place I'll ever go for botox, dysport, laser hair removal, etc.. Dr. Daniels staff are totally professional, and they all look great themselves, so they must be doing something right and know what they're doing! I've had several services there and it's always been a great experience, done correctly, and I've always had spectacular results. The office is also very clean, which in my book is another good sign. My glabella lines are basically gone and so many people have asked me what I've done and I just smile and tell them, "go see Dr. Daniels or ask for Jennifer R.N." I would highly recommend this office for any of your needs and I'm so glad my friend referred me. The only con for this office is that I drive more than 30 miles, but it is totally worth it to have a doctor and staff that I can trust!
Posted by k.stanley319
I picked Dr. Daniels because from the very beginning he was upfront on what i could expect and was honest. I felt very comfortable right off the bat. In my research, I saw that he had a high percentage of patients that were very pleased with him. This of course made me feel even more comfortable.
View all reviews
Treatments offered at Image Aesthetic and Reconstructive Surgery
Education / Training
Undergraduate: BS in Biology, University of California, Irvine
Medical: MD, University of Southern California
Internship: University of Arizona, Tucson, Arizona
Residencies:
Plastic Surgery, University of Arizona, Tucson, Arizona
Lahey Clinic, Burlington, Massachusetts
Fellowships:
Cosmetic Surgery, Gordon Miami, Florida
Cosmetic Surgery, Santa Ana, California