45-54 year old woman treated with Kybella
*Treatment results may vary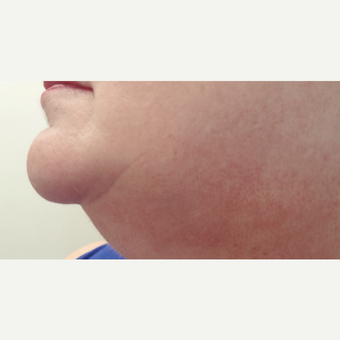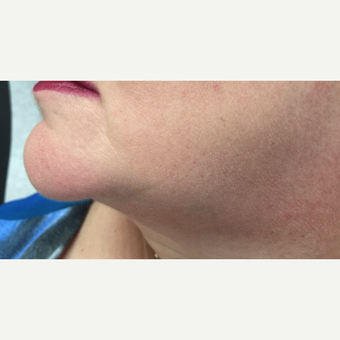 Was this photo helpful? {{ voteCount + ' other' + (voteCountOthers == 1 ? '' : 's') }} found this helpful
Kybella/Belkyra is a non-surgical, permanent, fat dissolving medication for treating fat underneath the chin.
This patient had a medical condition that made losing weight with diet and exercise very difficult. Because of this she became very self-conscious of the fat deposited underneath her face.
The before photo shows a severe amount of sub-mental fat (double chin). The after photo is 1 month following two treatments with Kybella/Belkyra.
Although she still has significant fatty tissue beneath her neck, her double chin is significantly improved.