35-44 year old woman treated with Breast Augmentation and tummy tuck
*Treatment results may vary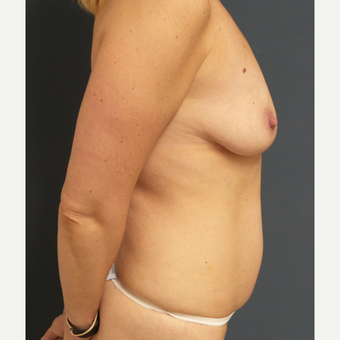 Was this photo helpful? {{ voteCount + ' other' + (voteCountOthers == 1 ? '' : 's') }} found this helpful
Patient who is s/p 2 pregnancies who desires to regain her body following childbirth. She had inframammary fold breast augmentation with silicone 300 cc implants and a simultaneous tummy tuck with no drains
She did not have a breast lift. She has no scar on her nipples or her breast other than on her inframammary fold.
She had very little post op discomfort as she had local numbing medication injected at the time of surgery.