25-34 year old woman treated with Body Lift
*Treatment results may vary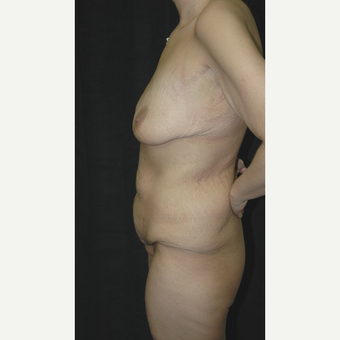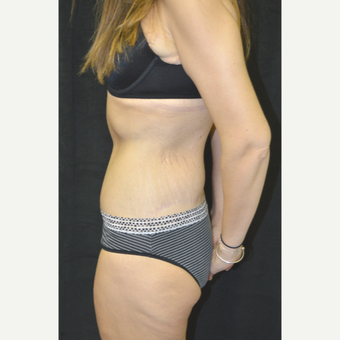 Was this photo helpful? {{ voteCount + ' other' + (voteCountOthers == 1 ? '' : 's') }} found this helpful
This 27 year-old nurse lost 186 pounds after a sleeve gastrectomy. After weight loss she weighed in at 164 pounds (not bad for a woman who used to weigh 350 pounds…)
As you might expect she was left with a significant amount of excess skin. Most individuals who lose more than 100 pounds, and this woman was no exception, have excess skin in their abdomen, outer thighs, and buttocks. A lower body lift addresses all of these areas. It tightens the tummy, lifts the outer thighs, and also elevates the buttocks. Now if you are looking for buttocks like Kim Kardashian this is not the operation for you. One's buttocks can appear flatter afterward – but – if you have lost 100 plus pounds you probably do not have much junk in that trunk anyway.
A lower body lift takes approximately 4 hours to complete. The patient typically spends one night in the hospital. Most people are back at work within 2-3 weeks. Three months later the patient looks and feels terrific. Her scars can be hidden by a bikini.