Complete Facial Rejuvenation
Complete Facial Rejuvenation
*Treatment results may vary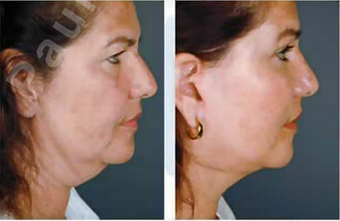 Was this photo helpful? {{ voteCount + ' other' + (voteCountOthers == 1 ? '' : 's') }} found this helpful
She feels that her outside appearance is much older than how she feels in the inside. She bikes 20 miles a day and wants her face to look like the rest of her well-shaped figure.
Her facial makeover included the Anti-gravity midface lift, lower face and neck lift, endoscopic browlift, upper eye lift and rhinoplasty. Platelet gel was also used.
The after photos represent 3 months following her surgery. She now feels that her face and figure match.