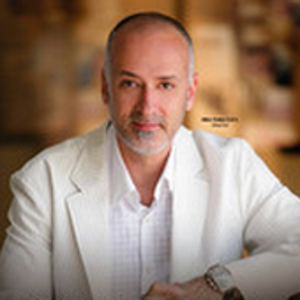 Mike Golpa, DDS
Mike Golpa, DDS
Las Vegas Dentist
6420 Medical Center St., Ste. 101
Las Vegas
,
Nevada
89148
US
See all 2 locations
Last contacted by
a user

...
Reviews
(57)
4.8 stars from 57 reviews
See details
Hide details
Doctor's bedside manner
Answered my questions
After care follow-up
Time spent with me
Phone or email responsiveness
Staff professionalism & courtesy
Payment process
Wait times
Sort by:
Featured

Featured

Highest Rating

Lowest Rating

Recent
All-on-4 Dental Implants
Dr. Golpa is the best.
All-on-4 Dental Implants
Awesome!!! No other adjectives nesscary!
All-on-4 Dental Implants
My procedure was Thursday 6/6/13. I had 23 very compromised teeth with seriously infected gums that were extracted. I ended up with some complex issues and nine hours of surgery. They ended up needing to put cadaver bone in my upper arch and an extra implant. Not much pain a little swelling and a lot of throbbing after the procedure. I was semi conscious through out the procedure. I went back in yesterday 6/7/2013 and had my new teeth put in. Dr. Golpa is definitely second to none with this procedure. Under my circumstances he made adjustments without hesitation to give me the best possible outcome with a less than normal situation. Because of my complex surgery I will not be biting an apple for six months. My only complaint is communication breakdowns between the front office and everything else. There were many lapses that took place. Dr. Golpa himself is wonderful , passionate and proficient.
All-on-4 Dental Implants
I have had extensive dental work over the years. While I consider myself a pretty good patient I still had a level of anxiety with any procedure. At Dr. Golpa's office I felt immediately relaxed. The staff is friendly and confident. Dr. Golpa is passionate about his work and listens to the patient. I have a medical background and have worked with some truly fabulous surgeons. I have very high expectations. The standard of care at Dr. Golpa's office is first rate
Dental Implants
Dr. Golpa is an amazing doctor to deal with, he takes his time with you to explain the procedure and what is best for you and he cares about his patients.
All-on-4 Dental Implants
Dr.Golpa and his whole staff are so caring and ease your mind as soon as you enter the office! They make sure you are comfortable with every step! I can't wait to see them all in April!
All-on-4 Dental Implants
Dr. Golpa and his staff delivered everything promised with the utmost professionalism and in a timely and compassionate manner.
Dental Implants
The staff is the best. Spent 4 hours answering questions with me !
Dental Implants
I live in Florida and started my search for good dental care that was affordable close to home. After seeing three dentists and each one giving me their opinion in course of treatment it became clear what the one common thread was, open your check book and be prepared to empty your savings account and know that the next 911 Turbo that dentist bought ,you probably paid for over half of. I felt...
Dental Implants
Very professional takes excellent care of every patient, makes you feel comfortable, answers any questions, and explains everything well so there's no doubt fear or pain.
*Your results may vary. Any specific claims or permanence length of results vary for each patient and are not guaranteed.
Personal Statement
Among the first Dentists in the U.S. to embrace the ALL-ON-4® Treatment Concept more than a decade ago, practice it routinely, and has performed every aspect of the procedure (planning, placement & delivery) more than 5000 times. From this experience I have created the G4 Implant Solution.
Memberships
American Academy of Cosmetic Dentistry (AACD)
American Academy of Implant Dentistry (AAID)
Fellow, American Academy of Cosmetic Dentistry (FAACD)
Fellow, American Academy of Dermatology (FAAD)
Education
Undergraduate & Medical School

Dental: DDS, University of Southern California, 1994

Treatments offered at Golpa Dental Implant Center
Show More
Blog Posts and Articles
The Truth About Teeth In A Day or All-on-4®
You have probably heard terms like "Teeth in a Day", "New Teeth Now" etc., etc. They are all based on the All-on-4® Protocol. In a nutshell, this is the use of immediate loading implants and a prosthetic of some fashion. The concept "Teeth in one Appointment" is misleading. Most people hear the term and think they can get teeth in one visit to the Dentist. This is not the case. Often times there may be as many as 5 prior visits to an office before any procedure is performed. If...
Looking For Dental Implants in Las Vegas?
IF YOU ARE LOOKING FOR All-on-4 DENTAL IMPLANTS IN LAS VEGAS, CONSIDER THE FOLLOWING:There are many Dentists and/or practices making all sorts of claims on the internet. They believe if they rank high in search engines, that will fool the public into believing they have experience in performing the All-on-4 Dental Implant Procedure.But we believe "The proof is in the pudding", and that "Actions Speak Louder Than Words" If you are considering Dental Implants, All-on-4® Implants, or...
Most popular answers from Mike Golpa, DDS
Narrow by:
Sort by:
Recent
Highest Rating
Lowest Rating
Before and After Photos by Dr. Golpa
Mike Golpa, DDS has shared 418 before and after pictures with 908 helpful votes from the RealSelf community.
Videos by Mike Golpa, DDS
Mike Golpa, DDS has shared 3 videos.
Narrow by:
2:13
Dr. Mike Golpa explains how the G4 Implant Solution provides a permanent bridge for the entire upper and/or lower set of teeth (arch), in just 1 visit. The procedure is best for patients in dentures, or with significant tooth loss or decay.
WATCH VIDEO
1:46
Dr. Mike Golpa gave this woman All-on-4 Dental Implants. Listen to her story and see her results.
WATCH VIDEO
1:19
Dr. Mike Golpa gave louie dental implants for all top and bottom teeth. He talks about his motivation for the procedure and his results a day after surgery.
WATCH VIDEO
Additional Office Locations
12222 N. Central Expy., Ste. 100
Dallas, Texas 75243
USA
P: (800) 797-0406
Not ready to contact yet?
Keep up to date with:
before & after photos
reviews
answers
Not ready to contact yet?
Keep up to date with:
before & after photos
reviews
answers