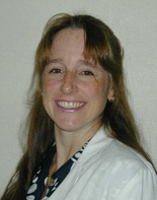 Kimberley O'Sullivan, MD
13 reviews
61 Expert Answers
14 Denton Road
Wellesley
,
MA
02482
About Kimberley O'Sullivan, MD
Kimberley O'Sullivan, MD practices in Wellesley at O'Sullivan Plastic Surgery as a Plastic Surgeon, board certified by American Board of Plastic Surgery. Dr. O'Sullivan was invited to join RealSelf in 2010, and has achieved "Distinguished Member" status. The doctor has 15 years of experience providing cosmetic and aesthetic medical services, and is a member of Fellow, American College of Surgeons (FACS). Dr. O'Sullivan has hospital affiliations at Beth Isreal Needham, MA; Newton Wellesley Hospital, Newton MA; Faulkner Hospital, Boston MA.
Featured Patient Reviews
Posted by SimplyBlonde
Smart Lipo
She is an amazing woman and mother, and she is an artist when it comes to performing plastic surgery.
Posted by Liz and Cristina
Breast Reduction
Again, we were not just clients. We were people. The emotional pain of being so little, going through teenage years, feeling totally self conscience, is far greater then anything. As I said earlier, this HAS given my daughter back her youth w/ pride!!! She loves her herself, inside and out!
Posted by bubbadoodle
Breast Reduction
My Dr. is a terrific physician in office and a wonderful surgeon with a great bed side manner. She was very informative of what I needed to do before and after surgery. Her office staff as well are helpful and understanding with each phone call.
Posted by Face repair
Facial Reconstructive Surgery
She is highly qualified as a professional yet she comes across as a caring human being.
Posted by ewalsh
Mole Removal
see review above. OUTSTANDING surgeon/great results!
Posted by Maxnell
Facial Reconstructive Surgery
My Dr. is not only a very skillful surgeon, she is a compassionate, kind and understanding person.
Posted by Debbie8634
Mini Tummy Tuck
Dr. O'Sullivan is a wonderful and caring Doctor. She spent a great deal of time listening to my needs and taking my specific situation into consideration. She explained everything and analyzed various options for us to come up with the best course of action. The fact that she is warm and personable made me gravitate to her from the beginning. Her specialty as a hand surgeon in addition indicated to me that she is precise and detail oriented. Other reviews I have read describing her as an "artist" confirm this fact. I'm only 4 days in, but to date, my upper abs (around my belly button) look awesome and flat. The scar is very low and straight. Will write more when the swelling goes down and I can jump for joy, literally! can give a difinitive review on the lower but, so far, so good.
Posted by Dragonlady
Smart Lipo
Dr O'Sullivan's office had just lost a receptionist when I made my appointment and there were occasions when I had to call a few times before I could speak to someone or even confirm the date of my procedure. The waiting time in the waiting room was a little long at both my pre-op appointment and before my procedure however I consider these things minor given the fantastic job Dr O'Sullivan did on my body. I am very glad I chose Dr O'Sullivan.
Posted by LauraG8019
Radiesse
After corresponding via email, I met with Dr. O'Sullivan for a consultation. I ended up having a syringe of Radiesse injected into my nasolabial folds and Dysport injected to my forehead and crow's feet all on that same day. Dr. O'Sullivan was very friendly. She attentively listened to what I had to say and patiently answered all my questions. The injections were minimally painful and I have very little bruising. I am very happy with the results and have already scheduled my next appointment with her.
Posted by Happy Mom of 2 Girls
Tummy Tuck
In truth, Dr. O is the ONLY surgeon I interviewed. While her home-office setting may be off-putting to some, keep in mind - it is the surgeon's skills in the OR, not her office setting, that is paramount. Her fee of $150 is completely reasonable, as it includes initial consult, pre-op, and unlimited post-op visits. I believe this policy is the mark of a qualified surgeon. Everyone benefits from proper post-op care without the added concern of additional cost. Dr. O answers emails within no less than 24 hours, consistently. I felt I was in the hands of someone who wanted to make me back into the woman I was meant to be, hiding behind the trappings of pregnancy and C-sections.
Posted by Lynn, MA
Thigh Lift
She is not just an exceptional surgeon - she is a healer. Her hands changed my body but more importantly she went above and beyond by reaching out and healing my negative body image. She spent a great deal of time with me before the surgery answering all of my questions and giving me several options while never making me feel rushed. She always treated me like a person not a patient number. She is equally professional and personable. The follow-up care is exceptional - she contacted me often and encouraged me to contact her with any concerns. You will NOT find a better surgeon!
Posted by SmallGal
I went to see Kimberly Sullivan for a consultation. She is very easy to talk to and very informative. Makes me feel like she really cares whom I am as a patient and looking out for my best interest.
View all reviews
Treatments offered at O'Sullivan Plastic Surgery
Blog Posts and Articles
Where did the pre-pregnancy perks go?
There is nothing more wonderful than the joy of children. They bring us new focus in life and reset our priorities for months and years after the birth of these wonderful little darlings. But suddenly, years later we look down and see straight to th
Education / Training
Undergraduate: Middlebury College

Medical: MD, University of Vermont College of Medicine
Residencies:
General Surgery, Swedish Hospital
Plastic Surgery, University of Massachusetts, Lenox Hill Hospital, Great Ormond Street Hospital
Reconstructive Hand Surgery, University of Connecticut Combined Hand Surgical Program