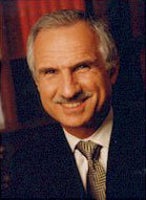 Paul W. Loewenstein, MD
11 reviews
119 Expert Answers
13800 West North Avenue, Ste. 110
Brookfield
,
WI
53005
About Paul W. Loewenstein, MD
Paul W. Loewenstein, MD practices in Brookfield at Greater Milwaukee Plastic Surgeons as a Plastic Surgeon, board certified by American Board of Plastic Surgery. Dr. Loewenstein was invited to join RealSelf in 2008, and has achieved "Distinguished Member" status. The doctor has 31 years of experience providing cosmetic and aesthetic medical services, and is a member of American Society for Aesthetic Plastic Surgery (ASAPS) and American Society of Plastic Surgeons (ASPS). Dr. Loewenstein has hospital affiliations at St. Luke's Medical Center, St. Joseph's Medical Center, Elmbrook Memorial Hospital, Aurora Surgery Center.
Featured Patient Reviews
Posted by Gail in Wisconsin
Eyelid Surgery
This was my first experience having any type of surgery on my face.Many of my friends and family members had gone thru it but I was so nervous. I checked out Dr. L and was very convinced he was the one to do the work based on reviews and his experience. Well let me say I am so happy with everything! the experience, my out come.
Posted by Lisalovesbabygirls
Tummy Tuck
Dr. L is completely professional and cares for his patients and his reputation. The first night he actually came to my house to check on me after he got done working at 10:00 p.m. That said alot about him to me.
Posted by emsijo
Facelift
Reputation! This man is an artist! His work is outstanding.
Posted by Nada Radwan
It is an honor to have Dr. Paul W. Loewenstein as my Plastic Surgeon. He is a very professional, experienced, and caring Doctor, the same goes for his staff. His caring side for me as a patient of his, sent me beautiful flowers delivered straight to my front door, while I was recovering from surgery. Words can't express how grateful I am, Dr. Loewenstein is the best!
Posted by totally satisfied
Because, in my view he is the best. He changed my life. The procedure was done very professionally.
Posted by sarahkap007
Septoplasty
Dr. Loewenstein is excellent. He takes the time to discuss the wants and needs of his patients and then does an excellent job on delivering high quality and natural looking results. He is caring and courteous regardless of the procedure you are considering, as is his nurse Sandi. If you choose to have surgery, he will be there for you before the procedure and in recovery and he is easy to reach if you have an after hours emergency. I found Dr. Loewenstein and the Greater Milwaukee Plastic Surgeons on the internet and I can't believe how fortunate we have been to have found him. I would highly recommend him and his staff.
Posted by Alexandra44130
Dr Lowenstein was amazing! So attentive and very easy to talk to. He did a fantastic job.
Posted by Stenobabe
Rhinoplasty
After the surgery was done and I questioned the doctor about certain areas, he shrugged his shoulders and said, "Well, that's just how you healed.". Worse yet, he was defensive as all heck and rude, rude, rude. I would never, ever recommend this guy for anything. I am now, after 3 1/2 long years of suffering with this nose, in the process of finding someone to fix it. I will certainly ask more questions this time around, and I will only go to a surgeon that specializes in facial plastic surgery (which Dr. L does not). Run from this guy!
Posted by Karyn2013
Tummy Tuck
Found him on several list as being one of the best plastic surgeons in our area.
Posted by Jen34
Juvederm
I went in for a consultation for another procedure, and ended up doing this one instead.
View all reviews
Treatments offered at Greater Milwaukee Plastic Surgeons
Education / Training
Undergraduate: BS in Biology, Stanford University, 1972

Medical: Indiana University, 1976


Residency: General Surgery, Indiana University Hospitals, 1980

Fellowship: Plastic Surgery, Indiana University Hospitals, 1982