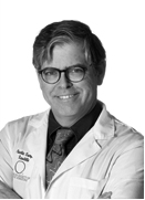 Jourdan Gottlieb, MD
Specials and Deals
Complimentary Breast Augmentation Consult
Botox $10/unit
15 reviews
5,489 Expert Answers
1110 112th Avenue NE, Suite 150
Bellevue
,
WA
98004
About Jourdan Gottlieb, MD
Jourdan Gottlieb, MD practices in Bellevue at Naficy Plastic Surgery and Rejuventation Center as a Plastic Surgeon, board certified by American Board of Plastic Surgery. Dr. Gottlieb was invited to join RealSelf in 2011, and has achieved "Distinguished Member" status. The doctor has 28 years of experience providing cosmetic and aesthetic medical services, and is a member of American Society of Plastic Surgeons (ASPS).
Featured Patient Reviews
Posted by tristesse
Breast Implant Revision
The office staff is amazing, the doctor is amazing and addresses all concerns. He is skilled at what he does, and everyone is very honest and up front. Great staff, great doctor, great results.
Posted by tristesse
Tummy Tuck
From the minute you contact the office they are just wonderful. The initial consult is free. That always instills a little bit of confidence in me. They also have no hidden charges and are very up front. They also run some great sales (or at least they did at the time). I got a $500 military discount, $500 for the promo they were running (schedule surgery before the end of the current month), and a 10% discount on any portion paid in cash (as opposed to financing). In the end I saved a few thousand dollars! The Dr is up front and honest about what he can and can't do, and does the best he can to give you a realistic expectation of what your results are going to be like. He is very attentive to concerns and does what he can to address them. I felt like I was in very capable hands and confident. My results, in my opinion, are fantastic and I would recommend him to anyone. I was living in Vancouver BC at the time and he was well worth the 3 hour drive (even with all the pain I was in post procedure, as I was driven home same day).
Posted by SusieCreamCheese
Breast Reduction
He didn't ask me what size I wanted my breasts to be, he measured and told me what size they should be, where the nipples should be, and took my overall shape and size into consideration. He wanted me to have a good shape, not just smaller breasts.
Posted by KMarie
Liposculpture
He was very good at managing my expecatations regarding the recovery period, the actual procedure and the benefits I would ultimately receive.
Posted by maggie122333
Body Jet
They were a dream to work with. I've never had any surgery/stitches and they were so caring.
Posted by nxtfaze21
Breast Implants
My dr was awkward and unfriendly, his staff was very nice though. He only spent a couple of minutes with me each time I visited and then rushed out the door.
Posted by EileenO
Smart Lipo
Plastic surgeon who uses both lipo & smartlipo for best results. No complaints with state licensing. I also like being under general anaesthesia- not more expensive & more comfortable.
Posted by lovemybody
He is an excellent surgeon in my eyes, I had breast implants through my belly button and was all healed up and pain.free in less then a week. I also had a tummy tuck and that didn't hurt one bit, I was numb and it wasn't unpleasant at all. I didn't even use all my medication for pain he gave me. He never made me feel uncomfortable, him and his staff are amazing and very caring they answered the 3 page list of questions and concerns I had going into my consultation and made me feel like it was all about me Everytime I went to the office for pre and post op appointments. I would not ever go to any other Dr for plastic surgery as I did my research are drs I felt were right for me and what goals I was trying to achieve and with that said Dr Gottlieb was the only one I felt matched up to my expectations! Thank you Plastic surgery Seattle!
Posted by shaylenehall
I would rate Dr. Gottleib as an excellent doctor. I had a deflation of one of my implants and his staff got me in to see him immediately when my crisis began. He then handled my warrenty with the manufacturors and was able to perform surgery within 2 weeks of the start of all this. My time for each appointment was quick and he is a friendly man. I would highly recommend him to anyone.
Posted by ShawnaL
Breast Augmentation
Amazing doctor, very accomplished, caring, genuine, and most of all listened to my needs!
Posted by mamabrown5
My sister in law had breast implants with him. From the very first consultation I had with Dr. Gottlieb, I knew he was the Dr I wanted to do this procedure. He listened to me carefully and made my breast the perfect size for what I wanted. The staff is so caring and always available for me before and after the surgery. It was a great experience and I would recomend him to anyone!!
Posted by mimom2
I interviewed several of the most highly rated surgeons in my area and chose Dr. Gottlieb because I believed he had the experience and skill to create the result was looking for. He is part of an extremely reputable practice. His staff is flawless.
Posted by Reecy
Breast Augmentation
I chose Dr Gottlieb after doing a lot of research on different plastic surgeons in my area, I read reviews on him and spoke to a couple of his past patients. He has more than met my expectations and I would recommend him to anyone who was considering getting a breast augmentation. He takes the time to talk to you, to answer questions and I've never felt like I was being rushed during an appointment.
View all reviews
Treatments offered at Naficy Plastic Surgery and Rejuventation Center
Education / Training
Undergraduate: Franklin & Marshall College, Lancaster, PA, 1967

Medical: MD, Case Western Reserve University, Cleveland, OH, 1976


Residencies:
Surgery, University of Virginia, Charlottesville, VA, 1978
Northwestern University Medical School, Chicago, IL, 1985
Plastic Surgery, Northwestern University, 1985