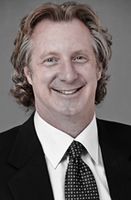 Gregory D. Roberts, MD
0 Answers
3001 N. Dallas Parkway, Suite E
Plano
,
TX
75093
About Gregory D. Roberts, MD
Gregory D. Roberts, MD practices in Plano as a Facial Plastic Surgeon. Dr. Roberts meets the professional criteria to participate on RealSelf, but has not updated this profile. Dr. Roberts qualifies to share their expertise on cosmetic procedures, including Revision Rhinoplasty, Septoplasty and Cheek Augmentation.
Are you Dr. Roberts? Claim Your Profile
Featured Patient Reviews
Are you a patient of Gregory D. Roberts, MD?
Posted by Kels1004
Rhinoplasty
Dr. Roberts and his staff are very personable and informative. Every time I came in they made me feel very welcome and they knew me by name. I love the nose that Dr. Roberts gave me and he really changed my life! It feels wonderful to finally have self esteem :)
Posted by echocat
Liquid Facelift
His work was impeccable. I found him while researching liquid face lift. I wanted someone who had done at least 1K of these procedures. I did not rate on aftercare yet because my next visit is in two weeks. I got in on a special from their website. Dr. Gregory D. Roberts | Roberts Cosmetic Surgery Center ...