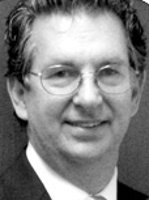 John A. Standefer Jr, MD
12 reviews
0 Answers
5005 LBJ Frwy, #170
Dallas
,
TX
75244
About John A. Standefer Jr, MD
John A. Standefer Jr, MD practices in Dallas as a Facial Plastic Surgeon, board certified by American Board of Otolaryngology. Dr. Standefer meets the professional criteria to participate on RealSelf, but has not updated this profile. Dr. Standefer qualifies to share their expertise on cosmetic procedures, including Eyelid Surgery, Facelift and Lifestyle Lift. The doctor is a member of Fellow, American College of Surgeons (FACS).
Are you Dr. Standefer? Claim Your Profile
Featured Patient Reviews
Posted by caribbeancowgirl
Lifestyle Lift
I've read the reviews, and yes I read them before my procedure. But I knew people who had it done, and they said the pain was more than they led to believe, but even though I had more for the first 3-4 days than I thought, I still have had more acute and longer lasting pain from accidents around the house, and after the first week I was feeling better and looking WAYYY better! SO WORTH IT.
Posted by Dallas TX5305
Lifestyle Lift
If you are 50 and wanting to look 20 again this is not for you. If you just want to look rested and more youthful and are realistic, it is excellent!
Posted by Rosey Beth
Lifestyle Lift
Dr. takes his time to explain everything from beginning to end. He also has a way of making you feel calm by his mild manner. After care is just as important to him. You see him, not a nurse on your follow up. He makes himself available for any questions you may have, any time. I just adore him! Sweetest soul ever! Gentle with my surgery and after care. I tell all my friends to go to him when they make the decision to follow in my footsteps.
Posted by Katt57
Lifestyle Lift
He is down to earth and treats you as a individual person. He will take the time to explain every step. He will be honest and say if he can do what you are expecting by the having this done. His work is awesome and close to perfection.
Posted by No Regrets
Lifestyle Lift
I recommend my doctor because I feel he was competent, he knew what he was doing,I had a good experience, and he did not lie about what to expect. I have the results I was looking for and I am very pleased. I look younger and feel that way.
Posted by Dalllas
Lifestyle Lift
I chose this clinic and Dr. on his experience and my friend's results. The clinic stff is very supportive and make you fell very comfortable. I am very pleased with my results
Posted by jrknapp
A great doctor. Dr. Standefer is so patient, kind, and considerate. Wanted to know exactly what I wanted, and made sure I was happy. His enthusiasm, care, and knowledge are second to none, in my humble opinion. So well worth the cost of a car payment for 18 months. It is that easy. In a day, I was. Great staff, great facility, and a great experience. They asked questions about what I want. They don't sell, you buy what you want. The option to pay over 18 months made it an easy decision for me. They worked my schedule, to include a Saturday procedure. A week off, and I was back at work. My advice, do it. Seize the day!
Posted by Cefsos
Lifestyle Lift
Because the procedure is not as it is advertised. It is like an assembly line running people through, and it did not last. I am still paying, but the lift has sagged down.
Posted by Anne S
Facelift
First, I had a couple of friends who did just the lift and look great. Next I researched and found out Dr Standefer has done over 5,000 procedures. His experience was important to me. The location is near my home. I highly recommend him . I wrote a check but know that they have a payment plan.
Posted by mlcondike
Lifestyle Lift
The only con was that the wait time for the 30 day follow up was longer than expected. However, the doctor did not rush me once he arrived to discuss my results.
View all reviews
Education / Training
Undergraduate: BS, Texas A& M University
Medical: MD, University of Texas Health Science Center