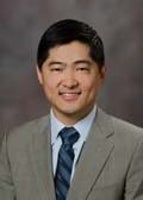 Michael M. Kim, MD
12 reviews
142 Expert Answers
3303 SW Bond Avenue, Center for Health & Healing, 5th Floor
Portland
,
OR
97239
About Michael M. Kim, MD
Michael M. Kim, MD practices in Portland at OHSU Facial Plastic & Reconstructive Surgery as a Facial Plastic Surgeon, board certified by American Board of Facial Plastic and Reconstructive Surgery and American Board of Otolaryngology. Dr. Kim was invited to join RealSelf in 2011, and has achieved "Distinguished Member" status. The doctor has 5 years of experience providing cosmetic and aesthetic medical services, and is a member of American Academy of Facial Plastic and Reconstructive Surgery (AAFPRS). Dr. Kim has hospital affiliations at Oregon Health & Science University, Providence St. Vincent's Hospital.
Consultation Fee
Please mention RealSelf for a free consultation
Featured Patient Reviews
Posted by Tonya97432
Dr. Kim was amazing! I honestly can't say enough good things about him. Not only is he a wonderful surgeon, he's the nicest person. I felt like I was dealing with a friend.
Posted by avalon321
I chose Dr. Kim because of the high feedback and review of his other patients. After the initial swelling went down, the result was very natural-looking and complimentary. Dr. Kim knew just how much to fill for a natural result. His staff answered any questions I had and the whole procedure took almost no time at all. I will definitely go back.
Posted by DubT
Rhinoplasty
I chose Dr. Kim from his ratings both on this site and Angie's list. Also because of the high reputation of the OHSU hospital. I was very happy with Dr. Kim and with the outcome of the procedure and would recommend his work to anyone for the same procedure, especially if they would like a natural look. Dr. Kim has an affable bedside manner and was very astute in his assessment of my needs from a rhinoplasty. He made sure to get my input at every step, to ensure we were aligned in our vision for the procedure ad outcome. He did a great job of settgin expectations of what teh likely results woudl be. I was sold particularly when he said the aim was to have a resutl so natural that nobody woudl notice my nose - exactly what I wanted! And indeed that is also exactly what Dr. Kim delivered - several of my friends who did not know i was having the procedure, and who did not see me until after the initial healing period, did not notice the change until I pointed it out.
Posted by MandyMcFadden
Was referred by another specialist. Would recommend Dr. Kim to anyone! I had to have complete nose reconstruction and the outcome has been incredible! THANK YOU I could not be more satisfied with the treatment and care that I received. Dr. Kim took as muh time as I needed to answer my questions and make me feel comfortable with the decision I was making. Dr. Kim made sure that I was completely informed.
Posted by layla3164
Rhinoplasty
Dr. Kim has excellent bedside manner and was able to answer any of my concerns. He kept in touch with me before and after my surgery to make sure everything was going well. He is extremely easy to get a hold of and responds to emails almost immediately. I also wanted to give recognition to Dr. Kim's medical assistant who was also amazing throughout the whole process.
Posted by kea
Rhinoplasty
For my rhinoplasty, Dr. Kim not only reconstructed my septum, but also made some cosmetic changes. I think Dr. Kim's expertise had everything to do with not only how great I look, but how good of an experience it was.
Posted by ejl
Dr. Kim is amazing! I had a complicated procedure, with a septoplasty/rhinoplasty combination. Dr. Kim basically had to build me a new nose inside and out. He did an amazing job, and considering how complex the surgery was, recovery was quick.
Posted by ilovebiglips
Lip Augmentation
Dr. Kim's office is in a very nice office in OHSU right off of the freeway (very convenient.) I think he has the best assistant that a doctor could ask for... Jeff. He rocks! Dr. Kim is super friendly and you can tell he really knows what he is doing. Jeff, Dr. Kim's medical assistant, was with me from the very beginning supporting me and holding my hand as Dr. Kim did the injections. What I really like about the doctor is that he actually understands what looks good. Too many doctors go too conservative with this procedure. The bigger the better because your lips go down!
Posted by Alysse1071
Was very upfront and honest with me about possible results. Made sure we were on the same page and achieved exactly what I was asking for!
Posted by cjluther
Facial Reconstructive Surgery
Dr. Kim is amazing and gifted in his work. I can't be more thankful for this amazing doctor and the level of professionalism. Thank you Dr. Kim for making me look like I never went through surgery. I am so grateful for having Dr.Kim as my surgeon.
Posted by Bimbo
Septoplasty
The best Nose Job and correction of 90% Deviated Septum! He is one of the only 2 doctors who can perfom very difficult and challenging Devaited Septum Correction. I can breath 100% better and he lifyed my nose using my own back ear cartiladge. I love my nose!!
Posted by Dallas4809
Dr. Michael Kim is professional, courteous, and extremely talented. He takes the time to explain your procedure in terminology you can understand. He doesn't talk over your head in "medical terms". He's patient and provides you with accurate expectations. He'll hold your hand every step of the way. I've had 3 surgeries done by Dr. Michael Kim and I always knew exactly why the surgery was taking place and what to expect after wards. He is a perfectionist with his hands and his work is extraordinary. He's responsive to e-mail and direct phone calls. He'll even call you to follow up after surgery. I would highly recommend Dr. Michael Kim for any cosmetic work you plan on having!
View all reviews
Treatments offered at OHSU Facial Plastic & Reconstructive Surgery
Education / Training
Undergraduate: Molecular Biology, Princeton University
Medical: University of Washington
Internship: General Surgery, Johns Hopkins University
Residency: Otolaryngology - Head & Neck Surgery, Johns Hopkins University
Fellowship:
Facial Plastic & Reconstructive Surgery, and Oculoplastic Surgery, OHSU