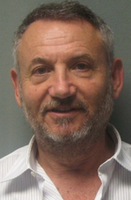 Mordcai Blau, MD
15 reviews
114 Expert Answers
12 Greenridge Avenue, 202
White Plains
,
NY
10605
About Mordcai Blau, MD
Mordcai Blau, MD practices in White Plains at Dr. Mordcai Blau - Gynecomastia center as a Plastic Surgeon, board certified by American Board of Plastic Surgery. Dr. Blau was invited to join RealSelf in 2011, and has achieved "Distinguished Member" status. The doctor has 33 years of experience providing cosmetic and aesthetic medical services, and is a member of American Society of Plastic Surgeons (ASPS). Dr. Blau has hospital affiliations at White Plains Hospital, White Plains New York.
See Dr. Blau on Twitter
Consultation Fee
$150. When it come to choosing a surgeon a picture is worth a thousand words
Featured Patient Reviews
Posted by Royt
Doctor Mordcai Blau, great plastic surgeon, professional, friendly and I felt he really cared about how I feel through all of this process. I got to him through his site
Posted by athlete
Male Breast Reduction
Breast size to large for a man
Posted by huge285
Dr Blau is the most experienced gynecomastia surgeon in the world. No one performs more procedures as he does and his outstanding results speak for themselves.
Posted by rajjjy
Male Breast Reduction
Great Surgeon. I had choose Dr. Blau because I had got feed back from people I know all over New York about him being the "Michael Jordan" of gynecomastia and that he was the go to guy. When choosing a surgeon to do this procedure I didn't not want to just choose a doctor because of a lower price I wanted to choose a doctor that's going to make me look great and look like I got my money's worth. I also choose Dr. Blau because his surgeries are 95 % gynecomastia that is his specialty and he has videos of the procedure all over you tube. Also when I goggled his name with gynecomastia his name was all over the Internet with great reviews. He fulfilled my expectations to the fullest and I definitely am more confident about my self and taking my shirt off in public now. As a model I am also booking more jobs now for swimwear and agencies are more interested in me after gynecomastia area as been fixed I would strongly recommend Dr. Blau to anyone that I know.
Posted by michael NY
I am trilled with the outcome of my surgery and I chose dr blau because of his experience with male breast reduction and pictures in his web site.
Posted by mikeyv1074
I had pretty bad Gynecomastia, It affected me mentally and physically. I went to Dr. Blau and he was able to do a perfect job. I am very satisfied with the results and would recommend Dr Blau to others.
Posted by NY8734
Male Breast Reduction
I found both him & his staff to be very professional & caring.
Posted by Tortuga4
Male Breast Reduction
The doctor seemed like he didnt care too much during the actual consultation before the surgery and the surgery was very painful because he used only local anesthesia and I could feel the lipo tube going throught my chest and the pain was very intense when it got to my underarm and sternum area.Updated on 9 May 2012:I flew across the country to find this guy because I read a few good reviews, he seemed very knowledgeable and experienced on the operation, and the before/after pictures on his website look great. The biggest reason why I am rating this is how painful the procedure was. He recommended local anesthesia and assured me it would be more than enough to block the pain (as opposed to going under completely, which was way more expensive). Long story short, the operation was extremely painful, with him having to go back and put double the local anesthesia in(those needles are like 8inches long btw, which equaled about 25 deep injections. Then he got to the procedure and I was able to feel everything that was happening. I was about to pass out from the pain and he wasn't empathetic or comforting at all. THEN he says that a little bit of liposuction around certain areas of my chest needed to be done in order for it to look good and symmetrical (which he explicitly said wasn't necessary when I first started corresponding with him. This is where it got really bad. I could feel the canula going 8-10inches in my chest around 30+ times in a very quick push/pull method. Looking back, I can't believe I made it out of the operating room conscious. Towards the end, he had to stitch the nipple back to chest. He used this machine that felt like a blow torch to cauterize the bleeding. He left a very noticeable scar on my right nipple and only gave me 5mg of hydrocodone which BARELY took the edge off. I remember sitting in the waiting room after the procedure in a state of complete shock, I couldn't even talk. Needless to say I was in pain for a long time. A few days after the surgery, I tapped my chest lightly (near sternum but to the side) and I could hear this squishing sound like there was a hematoma in there which freaked me out so I emailed them. A week later no response so I emailed again and finally got a response saying it was normal. All in all, it healed up as best as it could given the circumstances BUT I would NOT recommend Dr. Blau to my worst enemy. It truly was a traumatic experience
Posted by jxb
I had been in search of a surgeon to perform gynecomastia surgery on me. I myself am a physician and practice cosmetic surgery in another state. It was important for me that my surgeon have extensive experience in this procedure. I choose Dr. Blau due to the number of these cases he performs. Many surgeons and friends of mine will advertise for this, but they only do 1 of these cases a month. I believe that here is no substitute for experience. Overall the outcome was excellent.
Posted by Happyperson1
Male Breast Reduction
Dr Blau has been a great surgeon for twenty years with several surgeries he performed. I have been a patient of Dr. Mordcai Blau for many years. During that time Dr. Blau has performed several cosmetic surgeries on me. These included work on my eyes, nose, a facelift and neck liposuction. Each of these surgeries were successful, so much so that no one believes that I am 65. Dr. Blau and his staff always make me feel comfortable and confident prior to, during and after surgery. All of my questions and concerns are addressed and the support, again before and after surgery, have been immeasurably helpful and reassuring. Prior to one of my surgeries, a good friend accompanied me to the office and while there, he inquired about gynecomastia surgery. He was unhappy with the way his chest looked for most of his adult life. Dr. Blau sat down with him and they discussed the surgery. Dr. Blau showed him the before and after photos, and they viewed Dr. Blau performing the surgery on YouTube. My friend booked the surgery and is very happy with his results. The gynecomastia surgery has made him feel so much better, that he "stands taller," and he feels more confident. He recommended several friends to Dr. Blau and they too have been very pleased with their outcome. Dr. Blau is an extremely talented plastic surgeon and a true artist. The quality of my life has changed dramatically for the better, due in part to his excellent work.
Posted by jisrael
I have done my homework before choosing a surgeon and you should do the same.Dr blau was the most experiened and recomended surgeon. I felt very comfortable with him and it was a good decision.
Posted by MDWhitePlains
Male Breast Reduction
He will not be satisfied unless you are satisfied, a rare, rare trait in the field of plastic surgery. I HIGHLY recommend him. If you are considering gynocomastia surgery I urge you to use Dr Mordicai Blau and you will not regret it.
View all reviews
Treatments offered at Dr. Mordcai Blau - Gynecomastia center
Education / Training
Medical: MD, University of Tel Aviv, 1973

Internship & Residency: General & Plastic Surgery, Albert Einstein Medical School