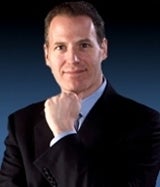 Michael Freedland, MD
0 Answers
36880 Woodward Ave, Suite 201
Bloomfield Hills
,
MI
48304
About Michael Freedland, MD
Michael Freedland, MD practices in Bloomfield Hills as a Plastic Surgeon, board certified by American Board of Plastic Surgery. Dr. Freedland meets the professional criteria to participate on RealSelf, but has not updated this profile. Dr. Freedland qualifies to share their expertise on cosmetic procedures, including Tummy Tuck, Breast Augmentation and Rhinoplasty. The doctor is a member of American Society of Plastic Surgeons (ASPS).
Are you Dr. Freedland? Claim Your Profile
Featured Patient Reviews
Posted by kris03
Breast Augmentation
Posted by mimi1975
Tummy Tuck
He and his staff are very welcoming, they make you feel very comfortable. I have seen his work and it was very neat. He has been doing surgery for years and is very good At what he does. He performed a tt on my friend and it came out perfect.... I feel really comfortable with him.Updated on 28 Nov 2010:He and his staff are very welcoming.. They make you feel @ ease and cared for. He has been doing this kind of surgery for years . I also saw his work first hand and it was very neat and beautiful..
Education / Training
Undergraduate:
B.S. in Biology, University of Michigan
Ann Arbor, MI, 1978-1982

Medical School:
M.D., University of Michigan
Ann Arbor, MI, 1983-1987
Residency:
General Surgery, Wayne State University
Detroit, MI, 1987-1992

Research Fellowship:
Plastic and Reconstructive Surgery, University of Michigan
Ann Arbor, MI, 1992-1993

Residency:
Plastic and Reconstructive Surgery, University of Michigan
Ann Arbor, MI, 1993-1995

Fellowship:
Craniofacial and Maxillofacial Surgery, Eastern Virginia Medical School
Norfolk, VA, 1995-1996