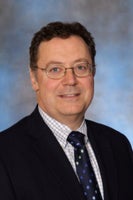 William LoVerme, MD
Specials and Deals
$1000 off Tummy Tuck
Consult fee deducted from surgery
13 reviews
89 Expert Answers
1 Washington Street, Suite 301
Wellesley
,
MA
02481
About William LoVerme, MD
William LoVerme, MD practices in Wellesley at Accurate Aesthetics Plastic Surgery, P.C. as a Plastic Surgeon, board certified by American Board of Plastic Surgery. Dr. LoVerme was invited to join RealSelf in 2013, and has achieved "Distinguished Member" status. The doctor has 34 years of experience providing cosmetic and aesthetic medical services, and is a member of American Society for Aesthetic Plastic Surgery (ASAPS) and American Society of Plastic Surgeons (ASPS). Dr. LoVerme has hospital affiliations at Newton-Wellesley Hospital, St. Elizabeth's Medical Ctr of Boston.
See Dr. LoVerme on Twitter
Consultation Fee
$125. Consultation fee is deducted from surgery. Expect to spend over an hour in the office to view videos, see patient photos and consult with the surgeon.
Featured Patient Reviews
Posted by jodiellencapobianco
Tummy Tuck
He was amzing, honest and upfront as to what he could or not do, caring and really listned to me. I also loved his whole staff, I felt like they cared and took amazing care of me
Posted by jmmp5273
Breast Augmentation
Word of mouth/acquaintance
Posted by Donna Waltham
Liposuction
At 45 I went to Dr. Loverme, referred to me by a friend. During my consult with Dr. Loverme I explained my disappointment the first time around and he was very attentive and listened to me. He explained my options in detail (liposuction or tummy tuck). He drew pictures for me, outline costs associated with each procedure and the pros and cons of each procedure so I was able to make an informed decision. Dr. Loverme and his staff was wonderful from my very first contact to my last follow up visit. I would highly recommended Dr. Loverme for any plastic surgery procedure!! Donna
Posted by loclay
I was referred to Dr. LoVerme approx. 20 years ago. My breast reduction was performed by Dr. LoVerme. It took place in his accredited, immaculate surgical suite with an anethesiologist from NW Hospital. I had been unhappy for some time with the size, lack of alignment and weight of my breasts. There were no "cons". The surgery went smoothly with incredible follow-up care. I have never been happier. They are gorgeous!! Dr. LoVerme and his entire staff are the most outstanding group of people. I would do it again in a heartbeat. I would also be happy to speak with anyone about my experience.
Posted by ellieba4994
The Internet. The physician, the nurse and the office staff was excellent and very professional. Follow up visits were also very professional and pleasant. I would recommend this doctor and his staff to anyone.
Posted by Kailyn41
He did such a fantastic job. His approach is great. Thank you Dr. LoVerme.
Posted by Jamm1907
Dr. Loverme took a lot of time to listen both to my concerns and my expections. He offered a lot of information to ease my worries, and was very clear about what my expectations of Botox should be. Overall, I'm very happy. I wanted to maintain some mobility in my forhead, and Dr, Loverme used just enough Botox that I can still raise my eyebrows, but the lines and wrinkles that were troubling were dramatically reduced.
Posted by nfrost
Thanks Dr LoVerme.I was a very nervous first time patient but from the time a made the call I was confident I made the right decision, the office staff is really knowledgable and spent so much time on the phone with me it really made the differance for me
Posted by Jason9291
Rhinoplasty
I did not feel like this doctor listed to my concerns or desires. Made me feel like I was a good candidate but when I got mediocre results, changed his mind and said my expectations were not realistic. Was condescending and demeaning once the procedures were done and VERY dismissive of my feelings. When I began to get an odor from my nose and I was concerned about infection, he ignored my concerns and told me it was not likely but would not even prescribe an antibiotic. During an aesthetician appointment, she noticed the odor and got her doctor to call me in a script if the plastic surgeon would not. All in all, a very negative experience. I think a rhinoplasty could be a beneficial procedure, but I truly believe doctor personality has almost as much to do with the outcome as skill.
Posted by Jason9291
Chin Implant
I do not think this doctor cared about my desires. I felt like I was a paycheck and nothing more. After telling me I was a good candidate for certain procedures but then creating results that were less than what was hoped and far from what I believe to be the industry standard, he then changed his tone and tried to sell me additional procedures and accuse me of having unrealistic expectations. Even after two rounds of surgery, I will need additional procedures to correct/improve/achieve the results.
Posted by Jessxolauren
Breast Augmentation
Dr. LoVerme isn't a great plastic surgeon. He was not very nice, and rushes his consultations. He does things the way he thinks he likes them, not the patients.
View all reviews
Treatments offered at Accurate Aesthetics Plastic Surgery, P.C.
Education / Training
Medical: MD, Boston University School of Medicine
Residencies:
General Surgery, Upstate Medical Center
Plastic Surgery, Harvard/Beth Israel Deaconess