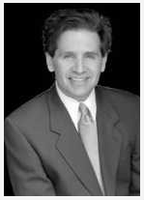 Barry L. Eppley, MD, DMD
Specials and Deals
$1,000 off Breast Augmentation
$1,000 off Facelift
$1,000 off Tummy Tuck
12 reviews
2,586 Expert Answers
Indiana University Health North Hospital, 11725 N. Illinois Street, Suite 140
Carmel
,
IN
46032
About Barry L. Eppley, MD, DMD
Barry L. Eppley, MD, DMD practices in Carmel at Eppley Plastic Surgery as a Plastic Surgeon, board certified by American Board of Plastic Surgery. Dr. Eppley was invited to join RealSelf in 2010, and has achieved "Distinguished Member" status. The doctor has 18 years of experience providing cosmetic and aesthetic medical services, and is a member of American Society of Plastic Surgeons (ASPS). Dr. Eppley has hospital affiliations at Indiana University Health North and West Hospitals.
Featured Patient Reviews
Posted by freundsl
I have had several procedures done by Dr. Eppley. Breast, tummy tuck, lip advancement, CO2 laser and botox. I have been very happy.
Posted by Gilbert514
Tummy Tuck
Dr. E was awesome from the start. He was very supportive and straightforward with everything. He made sure it was what I wanted to do mentally and physically. He never once made me feel like he was pushing it on me.
Posted by LA Gay
Fat Transfer
-MD, DMD
Posted by lenalynn1022
Breast Implants
I chose Dr Eppley based on his ratings and his client satisfaction and I felt comfortable around him. Dr. Eppley was very polite and answered every question I had and made sure I didn't have any questions not answered when I left he was very honest and didn't get my hopes up telling me I'm going to be perfect we both have realistic expectations. His staff was very helpful and very nice as well I really liked his financial lady we had a few laughs and she was very nice.
Posted by cathy01
Dr Eppley explains in great detail what you should expect, and everything he said was true, no pain (with mine) not to much swelling. Dr. Eppley has great bedside manners, he gives you all the time you need to speak with him, he doesnt rush you out. He truely is an artist he is so good at what he does. Sincerely, Cathy I will refer Dr.Eppley to everyone.
Posted by cedd
Cheek Augmentation
Overall, I am exceedingly happy with the aesthetic outcomes and would definitely recommend Dr Eppley if one's looking for a competent and passionate surgeon. Still, the surgery was only one part of the entire process and whilst his surgical skills are to be commended, I would rate the pre-surgical service rendered by him and his staff even higher. Firstly, he is one of the few plastic surgeons that I know of who provide both online consultation via e-mails and also through Skype. For anyone considering surgery with Dr Eppley (especially if you are from out of the country like I am), please take advantage of his Skype consultation as it allows greater communication of your intended aesthetic outcomes and it also allows him to explain in greater detail his surgical plan. Also, and this is something that I would like to stress, it is exceedingly important for anyone even considering plastic surgery to ensure that they go into it with a basic knowledge of their various options and the risks involved with the procedures. Apart from realself.com, I would highly recommend visiting Dr Eppley's blog at http://www.eppleyplasticsurgery.com/blog/category/your-questions/ and www.exploreplasticsurgery.com. Both of these websites are filled with a phenomenal amount of information pertaining to a plethora of procedures. The best part of that the first link contains thousands of questions by prospective patients and Dr Eppley's very detailed and informative answers. Additionally, his staff whom I communicated with - mainly Cindy and Camille - were exceedingly prompt and responded to any of my queries quickly. I would certainly like to commend them for their efficiency and patience. Once again, thanks Dr Eppley! -Zachary
Posted by pookie2001
Tummy Tuck
Thanks Dr. Eppley! You improved my quality of life and my confidence!
Posted by halegria4
Chin Surgery
Fantastic Surgeon I am grateful that I found him. So I flew out for a consultation which seemed crazy to me at the time but I decided it was part of the adventure and after talking to Dr Eppley I knew that if I was going to do it it had to be with him. He is very knowledgeable and we talked about different options but beyond knowledge he had clarity and confidence, you can tell he really knows what he's talking about from experience not just from learning and I was 100% confident that with Dr Eppley no matter what everything would be ok..
Posted by kmcallen
Dr. Eppley was wonderful. I have never felt more comfortable with a doctor.
Posted by HCallisonClark
Liposuction
Dr. Barry Eppley EXCELLENT surgeon! His staff is amazing and professional! I felt like part of the family! The positive impact changed my life! Thank you Dr. Eppley and Staff for your hard work and dedication you put into changing peoples lives!
Posted by Santangelo
Eye Bags Treatment
I cannot find anything but positive to say about this plastic surgery firm. I was so fortunate to find them and Dr. Eppley in particular. His care and attention to me (ongoing) is outstanding. His support staff likewise, from nurses to billing agents to scheduling personnel were extremely courteous, responsive promptly and always helpful no matter how many questions I had. They work with you. Dr. Eppley is a careful listener, has a very outgoing and warm personality and clearly takes an authentic honest interest in his clients. He was a pleasure to communicate with. He explains what he can do, identifies the procedures and clearly articulated the post-op instructions following upper/lower blepharoplasty which is what I had.
View all reviews
Treatments offered at Eppley Plastic Surgery
Education / Training
Medical: MD, Washington University in St. Louis
Dental: DMD, University of Pennsylvania
Residencies:
Oral and Maxillofacial Surgery, Barnes Hospital
Oral and Maxillofacial Surgery, St. John's Mercy Medical Center Hospital
General, Craniofacial and Cleft Surgery, Indiana University
Plastic and Reconstructive Surgery, Indiana University