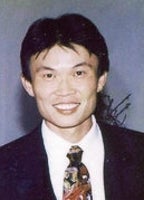 Benjamin Chu, MD
11 reviews
88 Expert Answers
1380 Lusitana Street, Suite 702
Honolulu
,
HI
96813
About Benjamin Chu, MD
Benjamin Chu, MD practices in Honolulu at Benjamin Chu, MD as a Plastic Surgeon, board certified by American Board of Plastic Surgery. Dr. Chu was invited to join RealSelf in 2012, and has achieved "Distinguished Member" status. and is a member of American Society for Aesthetic Plastic Surgery (ASAPS), American Society of Plastic Surgeons (ASPS) and Fellow, American College of Surgeons (FACS). Dr. Chu has hospital affiliations at University of Hawaii.
Featured Patient Reviews
Posted by fox808
Breast Augmentation
Co workers and friends who also went to him for breast augmentations. He is very knowledgable and made everything so comfortable. I highly recommend Dr. Chu!
Posted by Kapolei3
Breast Augmentation
Friends. Was he voted Mr Popular? After talking with friends and co workers, I realize almost everyone went with Dr. Chu and recommend him. On his office walls are awards "best of..." etc. Myself, an ICU RN for 10 years made me a little paranoid, however his OCD to be perfect brushed all my hesitancy aside. And now 3 weeks post op I am the one referring friends and co workers. The circle of life.
Posted by Kayelle
Im glad I chose Dr. Chu. In my initial consultation, he used a machine to simulate what my resukts would be. He walked me through the entire process step by step. He takes measures with antibiotics and antiseptics than most surgeons and I was in very little pain due to the numbing medicine he put inside. I highly recommend.
Posted by puppycakes
Breast Implants
Recommended by friends who were former patients of his. I've went to a couple consultations with other surgeons and two consultations with Dr. Chu over the course of 3 years before making my decision to choose him as my surgeon. I could tell that he was very experienced in this procedure from his thorough explanations of what to expect during the consultations. For every question that would come to my mind (even during the post-op appointments), he would answer it before I could even ask it! He was that knowledgeable and really put my mind at ease.
Posted by manoamama
Word of Mouth and on-line referrals. Thank you, Dr. Chu! Several months ago, I went to 3 consultation appointments with 3 of the top plastic surgeons in Honolulu to discuss having breast augmentation. I was impressed with Dr. Chu's expertise and his personalized approach. I ultimately chose him for my surgery. If you are looking for a great outcome for fuller, natural looking breasts, Dr. Chu is the best.
Posted by crystaljane
Right from the consultation, Dr. Chu and his staff were very professional and friendly. They had put me at ease with their knowledge and care with going through the augmentation. Dr. Chu also was able to lift my breasts with out doing a breast lift but the augmentation only. He and his staff were able to address all my question and concerns. Dr. Chu came highly recommended and now I know why. I am absolutely satisfied with my breast augmentation with Dr. Chu and thank him for what he has done for me.
Posted by MeKeAloha
Recommended by friends and research on the internet. From the first consultation, I knew that we would be going with Dr. Chu. He is so knowledgeable and was able to answer all of our questions right from the start. Dr. Chu is always there to answer any questions one might have before and after the surgery, and always answers in detail. I have been so happy with my experience and would go back to Dr. Chu in a heartbeat and recommend him to anyone who is looking one of the best surgeons in Honolulu.
Posted by Oliviachu51791
Rhinoplasty
He's my father, and he did the absolute best work possible. I'm proud of my results and give my father recognition for his talent.
Posted by toffiffay
Before I even met Dr. Chu, I heard great things about him and his work from various people. When I did meet him, I instantly knew why people thought so highly of him. He educated me on everything I needed to know (Huge Pro), was honest in his dealings with me, and always remained ultra conservative to ensure that the end result came out as good as it could. No cons from my personal experience. The end product is great, and I am very happy with them.
Posted by NaeSweets
I've researched him on the web and also gotten many recommendations. I had researched tons of doctors in the honolulu area and came upon Dr. Chu, not to mention a lot of recommendations from several of his patients, so I set a consultation with him. The day of my consultation I felt so sure of him I ended paying him on the spot, I had a list of questions I wanted to ask him and he answered all of them without me asking. He's a great doctor and will make you feel comfortable and at ease for the surgery, not to mention his staff is great! Great experience and wonderful results! I get compliments on his work all the time.
Posted by Chinadoll68
Breast Augmentation
Looked at every doctor in Hawaii and for some reason I always seem to land back at Dr. Chu as my first choice. When I went into my consultation he explained everything so perfect and was so nice. He did not push me into getting a certain size or a certain implant. It was all up to me and he was there to listen and would give me what I want.
View all reviews
Treatments offered at Benjamin Chu, MD
Education / Training
Undergraduate: BS in Biology, University of Hawaii, 1980
Medical: University of Hawaii, John A. Burns School of Medicine, 1984
Residency: Plastic Surgery, University of Massachusetts, 1992