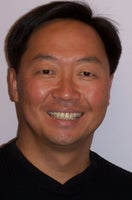 Kun Kim, MD
13 reviews
10 Expert Answers
3042 Oakcliff Rd, Ste 200
Atlanta
,
GA
30340
About Kun Kim, MD
Kun Kim, MD practices in Atlanta at Kim Facial Plastic Surgery as a Facial Plastic Surgeon, board certified by American Board of Otolaryngology. Dr. Kim was invited to join RealSelf in 2008, and has achieved "Participating Member" status. The doctor has 18 years of experience providing cosmetic and aesthetic medical services, and is a member of American Academy of Facial Plastic and Reconstructive Surgery (AAFPRS). Dr. Kim has hospital affiliations at Northside Hospital in Atlanta, GA.
Consultation Fee
$90. Consulation fee credited toward any procedure or treatment
Featured Patient Reviews
Posted by Georgia On Our Mind
Lifestyle Lift
HE DID A COMPLETELY DIFFERENT PROCEDURE AND THEN CALLED ME A NAME WHEN I CAME TO HIS OFFICE CRYING ABOUT MY "CARTOON FACE SMILE". I AM TOLD IT MAY NOT BE ABLE TO BE FIXED. HE DOESN'T SEEM TO FEEL BAD AT ALL OR ANYONE IN THEIR OFFICE. THEY ARE PROGRAMED TO TELL YOU "JUST SPOKE WITH YOUR DOCTOR, HE SAYS THE SURGERY WAS A SUCCESS!"
Posted by mattsvensson
Botox
Decided on Dr Kim from Google reviews and am happy that I went!
Posted by Chrystal Eckes
Lifestyle Lift
I should never had this procedure. I looked better before he touched me and I was certainly pain free, I could wear earrings before the procedure and have not been able to do so since except for very short periods of time. But I will once my ears heal from my new doc. I have also noticed that on my smile lines, I now have more that I did before the lift. Not only that, whatever they do also caused larger bags under my eyes. I do not recognize the person in the mirror looking back at me!
Posted by nikgfan
Rhinoplasty
I decided to rate this doctor poorly because his practice and surgical experience was below standard and not worth anyone taking the risk of using his services.
Posted by sdotson673
Great results and a great price
Posted by pjrjones
Lifestyle Lift
He explained everything in detail and allowed me to asked any questions I needed to.
Posted by Flower Lady
Lifestyle Lift
When going back for consultations, you are always led out a separate room. They do not want others to see that there is actually scaring.
Posted by qqqtrader11
Brow Lift
Dr. Kim is the only doctor I trust with my face. I have been a patient since 2003 and I plan to continue.
Posted by yong20005
Ok there is a fine line between rude & upfront. THe same as thousands of other surgeons, every minute of his career is valuable. He is realistic, straightforwards, and honest. would you rather have a surgeon that is soooooo sweet and soooo nice & tells you exactly everything that you want to hear, yet give you something totally the opposite of what he promised? Or would you rather have a surgeon that can look at your features and tell you realistically what can be achieved and what can not be? He is great, he has done several different procedures on me such as NOSE & CHIN. He is great at what he does. Dr. Kim has performed Chin, Nose, Co2 laser. He has exceeded my expectations. He is polite & there is absolutely no one that can beat his price. His staff was helpful. Alexia is very nice and genuine. Dr. Kim won't waste your time telling you what you want to hear, he impresses his patients through his work. It's so sad that he has attracted perfectionist patients in the past who tried bringing him down so much. If you see one negative feedback, know that there is 1000 happy patients for every negative; unfortunately happy patients don't leave feedback much vs. an unhappy patient will make sure that he/she can do all one can to bring him down. Personally i say go with your intuition while selecting a surgeon. At least that what i did. I am happy with the results and i will be his forever patient. He is an angel as he has improved my flaws and since then it has improved my self esteem. Thank You Dr. Kim.
Posted by rick27
Botox
These guys are always right on time. So there's no wait times like other doctors! Nurse Kim is very kind as well. I definitely recommend Dr. Kim for this procedure. Also I thought he was a very compassionate and a kind gentleman. Some of the other reviews don't add up with my observations.
Posted by revws4u
Renaissance Plastic Surgery, Macon, Ga. recommended Dr. Kim Earlier this year I had the opportunity to have Dr. Kim perform blepharoplasty on my eyes. Before I meet Dr. Kim, I did some research on him; there were reviews that were positive but not that recent. I am hoping to write a review that is more recent to help someone else out there, that is questioning Dr. Kim's credentials. I would like to pass onto anyone that is interested in this procedure it is well worth it, especially using Dr. Kim and his staff. Dr. Kim and the staff in the office are so sweet, very attentive, lots of patience, very professional and the office is very clean, plus the room they do the surgery in, is very clean too. The price is unbelievably reasonable compare to the local competitors. It has almost been a year since my surgery and I am so pleased with the results. It is crazy that, this type of surgery has made such a big difference to my appearance and my self-esteem. I am very grateful to Dr. Kim and his staff, for a fantastic job!! Will use them again! Su B.
Posted by EricF
Neck Lift
Dr. Kim was very attentive with the whole hematoma complication. He even came into his office on a Sunday to check and drain the hematoma. I found him through another service provider.Updated on 26 Sep 2012:My hematoma was very scary. I wrote a separate review. I am very happy with his attentiveness so far.
Posted by mocha2012
Revision Rhinoplasty
I guess the most problem I had with Dr. Kim is communication. I had absolutely no visual idea of what he is going to do to my nose. I can only tell him what I want, and he just goes "ok". To be fair, My first Rhinoplasty performed by Dr. Kim was not bad at all. No deformation or anything. The result was only little too subtle for what I wanted. My nose was slightly tiled to the left, but it wasn't too noticeable. He agreed to do revision Rhinoplasty for lot lower price, that turned out a pretty bad. Now my nose have uneven bridge, dent on middle of both side of my nose, and another big dent on left side of my tip. When I point those out he told me that My nose can't get better then this and I should accept it and live with it, but he thinks he "did a great job".... I'm surprised how much of a poor job he did compare to the first Rhino. I wonder if he didn't try as hard because I payed less. Now I have to find a good non-surgical Rhinoplasty surgeon so I can get injectable fillers in near future, so I can atleast cover the dents I got from this revision. I'm sad because I really thought this will be the last time I make any change to my face....
View all reviews
Treatments offered at Kim Facial Plastic Surgery
Education / Training
Undergraduate:
Oxford College of Emory University, Atlanta, GA
Emory College, Emory University, Atlanta, GA
Medical: MD, Emory University School of Medicine, 1986
Residencies:
Otolaryngology - Head and Neck Surgery, Bethesda National Naval Medical Center
Facial Plastic Surgery, Bethesda National Naval Medical Center, Bethesda, Maryland, 1993