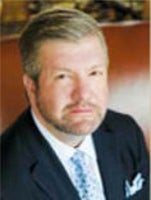 J. David Holcomb, MD
14 reviews
2 Expert Answers
1 South School Avenue, Suite 800
Sarasota
,
FL
34237
About J. David Holcomb, MD
J. David Holcomb, MD practices in Sarasota at Holcomb Facial Plastic Surgery as a Facial Plastic Surgeon, board certified by American Board of Facial Plastic and Reconstructive Surgery and American Board of Otolaryngology. Dr. David Holcomb was invited to join RealSelf in 2012, and has achieved "Participating Member" status. The doctor has 21 years of experience providing cosmetic and aesthetic medical services, and is a member of American Academy of Facial Plastic and Reconstructive Surgery (AAFPRS). Dr. David Holcomb has hospital affiliations at Sarasota Medical Hospital.
Featured Patient Reviews
Posted by merrymanyolanda
Dr. Holcomb was very genuine about my expectations, and they have been fulfilled. We did a Lower Blepharoplasty, Neck Lift, and a Facelift with CO2 Laser Treatment and I've had lots and lots of compliments since I went there. I look younger and my skin is so much better. His office is comfortable, it's private, and it's beautifully decorated. Dr. Holcomb is realistic and he is meticulously dressed all the time. He's on the cutting edge of everything and it's all new and up-to-date. These things are important to me because I'm in the business world. It was a very wonderful experience just to be in his office and be a patient of his. He also has excellent staff members.
Posted by melissath
I previously had a bad surgery behind both my ears and when it was healing I started to get really bad scars. They kept getting bigger and bigger to the point where I couldn't even lay my head on the pillow at night. Dr. Holcomb was able to clear all of the tissue in the back and smooth it out. The pain is completely gone. He was willing to take care of the problem, and he did a wonderful job. I was very afraid to go back in and have plastic surgery because of what I went through, but I had felt so comfortable with Dr. Holcomb. Anything that I would do in the future, I have no questions about going back to him. I think he is very good at anything he does.
Posted by tryingtofindmyself
Rhinoplasty
The doctor seems more worried about making himself look good than his patients. I always feel rushed, and don't think he explained things to me very clearly. Plus, I am not sure of results yet. But definitely not loving what I see as of now.
Posted by sharonp2
2 weeks ago I had a Rhinoplasty from Dr. Holcomb. It far exceeded my expectations and I really mean that genuinely. I had an experience with several different cosmetic procedures before. I have had medical issues in the past and I've been happy & very lucky. His staff and Dr. Holcomb are wonderful from the beginning. My first consultation appointment through the surgery was very informative. They answered all of my questions and concerns. They continue to be very informative and helpful for my follow up visits
Posted by slatonchristy
I had an operation September 6th, Facial Reconstruction, Facial surgery. The initial consultations were very informative and the goals that were set for it were very specific, and the operation and the whole procedure, the process leading up to the surgery was very well organized. They explained everything very well. The surgery itself was painless because of the anesthetic but I was led to believe what would occur and how I would cope. That was very well explained, and it's pretty much exactly the way I did feel afterwards. The goals that were established for the improvements that were going to be made, there were maybe three or four different items that were done and each one was accomplished to my satisfaction. So, I would say overall my experience and the way I feel about it from the first day I walked in until today is very positive and very good.
View all reviews
Treatments offered at Holcomb Facial Plastic Surgery