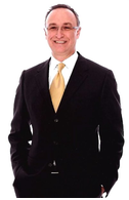 Leonard Tachmes, MD
Specials and Deals
Lincoln Road Facelift Package
14 reviews
19 Expert Answers
1674 Meridian Ave, Suite 204
Miami Beach
,
FL
33139
About Leonard Tachmes, MD
Leonard Tachmes, MD practices in Miami Beach at Miami Beach Plastic Surgery Center and Medspa as a Plastic Surgeon, board certified by American Board of Plastic Surgery. Dr. Tachmes was invited to join RealSelf in 2011, and has achieved "Participating Member" status. The doctor has 19 years of experience providing cosmetic and aesthetic medical services, and is a member of American Society of Plastic Surgeons (ASPS). Dr. Tachmes has hospital affiliations at North Shore Hospital, Jackson North, Florida Medical Center.
Consultation Fee
Free. Please mention RealSelf!
Featured Patient Reviews
Posted by SSN
Brazilian Butt Lift
Posted by Nena2
Brazilian Butt Lift
Posted by love life
Brazilian Butt Lift
The Dr. and his staff were amazing!!!! I had a wonderful experience everything went as planned, dr was great really gave me big round booty and contoured my body to have an hourglass shape, gave me a nice tiny waist line. His staff was so sweet and comforting to me. Its only been a week but excited for final results when swelling goes down. Overall wonderful experience with dr and staff!!!!
Posted by miss314
Brazilian Butt Lift
Dr. Tachmes and his staff made this a wonderful experience for me. They were very helpful and informative on this procedure. If I ever consider cosmetic surgery again, I will more than likey be going here for my round 2!
Posted by Smartgirl123
Brazilian Butt Lift
I like Dr Tachmes. I think he did a great job. The scheduling and payment process went really smooth. I was coming from out of town so they "rearranged" his schedule and squeezed me in. I left 5 days after the surgery so I didnt get to see him for a follow-up, as he went out of town the next day.
Posted by hopscotch
Brazilian Butt Lift
So far I have been VERY pleased with my experience. Great staff, love Tina the surgery coordinator. Super helpful! They have been great at communicating with me and letting me know what can realistically be accomplished. In fact, Dr Tachmes spoke to me on the phone himself today and was very kind, reassuring and took his time with me. I never felt rushed. I feel like communication is very important to this team and I really appreciate this.
Posted by kgoo
Brazilian Butt Lift
Posted by vmiami
Internet, friends. Recently I have done BA surgery and beyond happy with the results. My mom and girlfriends did BA surgery with Dr. Tachmes. They are also very happy with the results. Dr. Tachmes and his stuff are very professional, makes you feel very comfortable and happy. Dr. Tachmes is an excellent surgeon. I will highly recommend his clinic. Best doctor, happy patient.
Posted by Kizzie2292
Brazilian Butt Lift
Google. The doctor and his staff was amazing.
Posted by naomid14
Fraxel Laser
hes the top, all my clients from my studio go to him and ive been using him for 10 years
View all reviews
Treatments offered at Miami Beach Plastic Surgery Center and Medspa
Blog Posts and Articles
The process begins with a consultation where you can discuss your specific concerns, goals and expectations. This is followed by a thorough examination and evaluation, and then, a detailed description of the various treatment options available to achieve your goals. The most commonly combined procedures in a Mommy Makeover include: -Breast Lift with or without Breast Augmentation -Tummy Tuck (Abdominoplasty) -Liposuction -Total Body...
Brazilian Butt Lift Surgery: How I Do It
Dr. Tachmes' Personal Approach To Buttock Augmentation Using Fat Transfer The Brazilian Butt Lift procedure has become one of my most popular surgical procedures that i perform. I receive over 100 visits to my website each day from patients in the USA and abroad. The technique has evolved through the years as plastic surgeons have become more skilled in this procedure and the technology and equipment more sophisticated. Results vary from patient to patient and are...
Education / Training
Undergraduate: BS, Duke University
Medical: MD, Jefferson Medical College
Internship: General Surgery, Mary Imogene Bassett Hospital
Residencies:
Plastic and Reconstructive Surgery, University of Chicago Hospitals General Surgery, Brookdale Hospital Medical Center
Fellowship: Plastic Surgery of the Breast and Reconstructive Microsurgery, Memorial Sloan Kettering Cancer Center