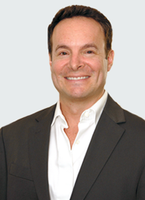 Jacob Freiman, MD
13 reviews
226 Expert Answers
4302 Alton Rd. , Suite 300
Miami Beach
,
FL
33140
About Jacob Freiman, MD
Jacob Freiman, MD practices in Miami Beach at Elite Aesthetics as a Plastic Surgeon, board certified by American Board of Plastic Surgery. Dr. Freiman was invited to join RealSelf in 2011, and has achieved "Distinguished Member" status. The doctor has 12 years of experience providing cosmetic and aesthetic medical services. Dr. Freiman has hospital affiliations at Mount Sinai Medical Center Miami Beach, Bayside Surgicenter Coconut Grove, Memorial West Outpatient Center Pembroke Pines.
Featured Patient Reviews
Posted by Sweetee
Breast Augmentation
Posted by jntblanco
Butt Augmentation
Realself
Posted by TWal in Texas
Breast Augmentation
as far as my BA, I chose Coral Gables initially for the price at first. I payed my deposit after Yadira sent me info on doctor. I love what I've seen so far of Dr Freiman. He did tell me that I didn't need the TT right now, I was shocked but not too disappointed because I am trying to still decide if I want to do a mini or full tuck anyways.
Posted by tightebelly1234
Tummy Tuck
My friend had her breasts done and I've worked in one of the hospitals he trained in and I know he has good training. I flew in from New Jersey after hearing great things about Dr. Freiman and the "mommy makeover" but I was nervous about fixing my boobs. After this experience, I'm totally coming back to get my breasts fixed. He told me I need a lift and if I want an implant. I'm planning to go back in 6 months.
Posted by CPF123456
I can't say anything wrong. He changed my life. I was a little aprehensive after going to a few different plastic surgeons for consultations especially when all of them told me something different! I decided to go with Dr. Jacob Freiman after seeing his credentials, before and afters, and then meeting with him. He was very quick but made me feel totally at ease. Some plastic surgeons are a little odd but Dr. Freiman was actually NORMAL. Of course the whole process is scary but thank God I went with him. I agree you need to shop around but you couldn't go wrong with this ps. He's extremely talented.
Posted by tbf1234
he was the nicest ps I've met and was very patient with me. just a really good person and really cared that I was happy. I went to a bunch of docs before and after Dr. Freiman and decided he was the best one. He made me feel totally safe and spent a lot of time answering all of my questions. He did an amazing job and I couldn't be happier with my breasts. Thank you! Word of advice: do your research. My ps has a ton of training and does lots of breast augmentations every day.
Posted by MissCutie
I had my boobs done by Dr. Freiman after years of thinking about it and research. 2 of friends went to him and couldn't stop talking about how happy they were but there are so many ps's out there so I did some research. Besides what my friends told me, I wanted someone that went to school in the US and was a plastic surgeon, not one of those guys who is a family practice doc and also does cosmetic surgery. Then I met him and he was so easy going and answered all of my questions. The consult was really quick but I never felt rushed. When I ran out of questions he told me what most people ask. Then we decided on the perfect implant together. The surgery itself went great. He made the tiniest cut and I was swolen for a few days but when it was all healed nobody could even find where the incision was. Since I had the surgery, I met lots of other people who had surgery by Dr. Freiman and they all felt the same...he is an awesome plastic surgeon and did a great job!!!!
Posted by Ms.New Booty
Dr.Freiman came highly recommended by a close friend so I decided to schedule a consultation with him. I was immediately impressed by the office and his staff. They were very attentive and super nice. Then I met Dr.Freiman. I was very impressed with his professionalism and kind bed side manner. He was very informative and answered all of my questions. I was extremely nervous as I have never had any type of surgery before and he put me right at ease and made my decision to go through with the surgery that much easier. Now after having the surgery done and seeing the awesome results I know I made the right decision! Thank You Dr.Freiman for my amazing New Booty!
Posted by Vale
If you are looking for a recognized cosmetic surgeon, Dr. Jacob Freiman is a legitimate board-certified plastic surgeon very qualified and extremely knowledgeable.
Posted by Alli10
My experience with Dr. Freiman and his staff has been amazing; he is the most kind, compassionate and BEST surgeon in Florida!
Posted by mlzapata
I highly recommend Dr. Freiman to anyone who is considering cosmetic surgery. Dr. Freiman is extremely talented, very knowledgeable in the cosmetic surgery field and devoted.
View all reviews
Treatments offered at Elite Aesthetics
Education / Training
Undergraduate: BA, Yeshiva University, New York

Medical: MD, University of Miami School of Medicine, Miami
Residency:
General Surgery, North Shore Long Island Jewish Health System; Chief Resident, New York

Residency:
Plastic and Reconstructive Surgery, Albert Einstein College of Medicine/Montefiore Medical Center; Chief Resident, New York

Fellowship:
Hand and Microvascular Surgery, Buncke Clinic, San Francisco