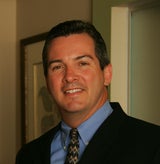 Timothy Fee, MD
15 reviews
70 Expert Answers
4147 Southpoint Dr E
Jacksonville
,
FL
32216
About Timothy Fee, MD
Timothy Fee, MD practices in Jacksonville at Coastal Cosmetic Center as a Plastic Surgeon, board certified by American Board of Surgery - General and American Board of Plastic Surgery. Dr. Fee was invited to join RealSelf in 2010, and has achieved "Distinguished Member" status. The doctor has 16 years of experience providing cosmetic and aesthetic medical services, and is a member of American Society of Plastic Surgeons (ASPS) and Fellow, American College of Surgeons (FACS).
Featured Patient Reviews
Posted by DorothyJeane
Breast Augmentation
Through the Internet. I did lots of research. If this is something you are thinking about, I say go for it you couldn't be in better hands. Dr. Fee is truly gifted, and the entire staff is just so nice. This has been one of the best experiences of my life. If you don't believe me do the research. Dr. Fee reads the blogs, looks up the charts of the not quite satisfied, contacts them, works with them and the out comes on the follow up responses are positive! That's why I chose him. He takes great pride in his work and truly cares about his patients. Remember some people will never be happy, because they don't know how. Save your money ladies this procedure is worth it and you deserve to get it done by the best!
Posted by cummings_rd
My whole experience has been great! Dr. Fee was a referral from a prior patient. Had a consultation with Dr. Fee and it was great! In the beginning I was a little fearful and uncomfortable. Dr Fee came in, talk to me and made me feel very comfortable and put my mind at ease. Dr. Fee took time to listen to my concerns and reccommended what procedures he should do and advised what other areas I could work out myself without surgery. His staff is top of the line! At every visit everyone was very pleasant and answered all my questions and assist me every step of the way. I have one regret I waited too long to do my procedure. In addition, if you decide to use after care higher a private nurse or outsource contract they offer. You will feel more comfortable in the privacy of your home. One that note, "Ladies you can decide to be miserable. Or inspire your husbands like I did and do what had to be done (my mommy makeover) I look fabulous!!!!! Since my surgery my husband can't get enough of me and that is the most amazing feeling after being married for fifteen years." I am truly blessed to have an amazing doctor with miraculous hands. I trust Dr Fee, and highly recommend him. Thank you Dr. Fee for making my inside match the outside "beautiful" :)
Posted by WendyWise
Dr. Fee spent quality time with me reviewing my options and discussing his recommendations. I felt completely comfortable with him, his staff and my decision. I would go to him again if I feel I need another procedure. There was not one aspect of the whole experience that I felt unimportant or like a paycheck. The whole staff treated me like a friend. I loved everything.......
Posted by Elorlowski
Everything was excellent. The doctor and the staff was more than I had expected. They took very good care of me and absolutely nothing went wrong!!! Awesome staff and and quick to see their patients!
Posted by kimhunley
Breast Implant Revision
His neglecting to tell me he would not use different size implants has impacted my day to day life in an extremely negative way. As a real estate professional I would lose my license over less than this. I chose him in a consultation because he said all the right things; but when given the opportunity, he omitted to tell me the one thing that would have taken me elsewhere immediately.
Posted by MommyofEight
Mommy Makeover
Consultation was great. No "patient" bed; just comfy chairs and a couch, so I felt at home vs a doctor's office. Dr Fee came in, sat down on the other side of the room (leaving my nervous bubble space intact), he introduced himself, and we talked, giving me time to get more comfortable. Then he brought in a Nurse, who held my gown to my back, so I didn't really feel I was naked. Then he asked me to look in the full length mirror and tell him everything I didn't like, which I think is awesome because educated people sometimes think they want a certain procedure, when in fact it's the wrong term, and there's confusion. He gave us his cell phone number too. Not many doctors do that! On surgery day, again a nurse held a gown to my back so I wouldn't feel so exposed while he did his markings. I'm sure most people wouldn't bother at that point, but it helped me feel cared about as a PERSON. His after care has been fantastic, from taking his time to listen, and taking care to remove my drain in a way that wasn't painful. His staff, too is caring, kind, and professional, and from every interaction I've witnessed, they have a great rapport with one another. I trust Dr Fee, and highly recommend him. And I don't usually "love" doctors, but I'd travel to have him as my doctor :)
Posted by christy0776
Tummy Tuck
Family referral. Dr. Fee is truly a remarkable surgeon and some would even say "artist" and everyone at his office is wonderful. I can't recommend him enough.
Posted by mamiof2
Tummy Tuck
Just surfing the net. I went in last week to meet with Dr. Fee..first of all the staff is just awesome, I worked with Lauren in setting up my appointment snd she accomidated me in every way, most importantly privacy I needed while i asked questions and set everything up while @ work. I was able to meet with him after work which is awesome, and I waited like 15 minutes, no caomplaints @ all. Once I met with him andViola he answered all my questions and they both made me feel comfortable with actually going through with it.
Posted by love my dr
A family friend referred me. I can't say enough about Dr. Fee, I feel so blessed to have found him. I had a breast lift and implants 8 years ago by another doctor and also had a scar revision and was never happy. I just thought this is how my body heals. I was wrong! Dr. Fee changed everything and I feel over the moon with my results. My breast are amazing and I feel like a new person! Dr.Fee revisied my breast lift and replace my implants with silcone.
Posted by christy0776
Liposuction
Many of my friends had been to Dr. Fee and had great results.
Posted by Goheels
Tummy Tuck
Everything went so smoothly. Dr. Fee answered all my questions, the recovery time was as expected, and I love my new strong, flat stomach. He and his staff were very professional, caring and helpful. The process was smooth and comfortable, with no surprises. Dr. Fee was referred to me by a friend.
Posted by cherij
Dr. Fee and his friendly staff made me feel comfortable from the very beginning. I highly recommend this office and this awesome plastic surgeon!
Posted by audreyhepburn
Tummy Tuck
Being a nurse I did my research before choosing a plastic surgeon. Dr. F was highly recommended by my coworkers. From the first consultation I felt very confident I had chosen the right surgeon. He answered all of my questions and made me feel very comfortable. Dr. F and his staff have provided excellent follow up care.
View all reviews
Treatments offered at Coastal Cosmetic Center
Education / Training
Undergraduate: BSc in Chemistry, Denison University

Medical: MD, University of Miami School of Medicine
Residency:
General Surgery, Jackson Memorial Hospital, University of Miami
Plastic Surgery, University of Florida, Shands Teaching Hospital