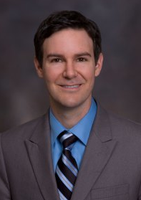 Stephen Weber, MD, FACS
Specials and Deals
Complimentary consultation with RealSelf
12 reviews
1,320 Expert Answers
9218 Kimmer Drive, Suite 201
Lone Tree
,
Colorado
80124
About Stephen Weber, MD, FACS
Stephen Weber, MD, FACS practices in Lone Tree at Lone Tree Facial Plastic & Cosmetic Surgery Center as a Facial Plastic Surgeon, board certified by American Board of Facial Plastic and Reconstructive Surgery and American Board of Otolaryngology. Dr. Weber was invited to join RealSelf in 2010, and has achieved "Distinguished Member" status. The doctor has 5 years of experience providing cosmetic and aesthetic medical services, and is a member of American Academy of Facial Plastic and Reconstructive Surgery (AAFPRS) and Fellow, American College of Surgeons (FACS). Dr. Weber has hospital affiliations at Sky Ridge Hospital, Lone Tree, CO; Swedish Hospital, Englewood, CO.
Consultation Fee
$150. Complimentary consultation if you mention RealSelf.
Featured Patient Reviews
Posted by 2275anon
Facial Reconstructive Surgery
I first met Dr. W after a severe motor vehicle accident in which I sustained multiple fractures of the face and jaw as well as soft tissue injuries to the chin. In my work as a veterinarian, I am accustomed to providing medical care, but I suddenly found myself in the unfamiliar position of patient. Dr. W made that unlikely transition much easier. He took the time to sit with me and with my family in order to explain his surgical plan and to answer questions pre-op and throughout my follow-up visits. He takes a personal interest in your surgical recovery, and also your overall health and well-being. In fact, he encouraged me to pursue a science and technology fellowship granted by my professional organization during our visits. He simply cares about his patients. He repaired my injuries to allow for a return to full function with excellent cosmetic results. I am truly impressed with his genuine empathy, along with his clear surgical skill. I wouldn't hesitate to recommend my Dr. to a friend or colleague as he is not only an accomplished surgeon, but also a compassionate professional.
Posted by weberclient
I was recommended by a few friends. Dr. Weber is fantastic! I love the youthful look of my skin now that I have had my treatments. He takes the time to understand my goals, fuller lips, smoother skin, reduction of fine lines. It feels great to constantly hear how young my skin looks and how pretty my face is since Dr. Weber's treatment.
Posted by Miss McIntyre
I have been going to Lone Tree for my Botox and met Dr. Weber, his kind and gentle disposition made me feel I could trust him right from the start and It was a wonderfull experience. Your the best Dr. Weber. My experience was more than I expected, I look 10 years younger and im feeling great. Dr. Weber and his staff made me feel so comfortable I wouldn't go anywhere else for my cosmetic surgery. Moreover, I hardly had any bursing and you cant even see scars. I love you Lone Tree Facial plastic surgery !!!
Posted by drcarolina
Choosing a doctor is an intimate decision; working with a doctor as "human" as Dr. Weber is a luxury. I have greatly enjoyed working with Dr. Weber as he is extremely talented, patient, thorough, and kind. I feel comfortable each time I walk in the door of the practice as I am greeted warmly and treated as an individual with unique goals for seeking treatment. Dysport has aided in my goal to attend to aging more gracefully and with a natural looking outcome. I am abundantly satisfied with the service I receive with every visit.
Posted by Joe F.
Dr. Weber is an amazing plastic surgeon and I highly recommend him. I saw Dr. Weber for a revision of a chin implant placed by another plastic surgeon in the Denver/Boulder area. I was having problems with the implant as it was too large and causing pain. After meeting with several of the top plastic and facial plastic surgeons in the Denver area, I felt that Dr. Weber was a physician who really cared about the outcome and my satisfaction. A couple things stood out to me. After my initial consultation Dr. Weber called me to follow-up and make sure I didn't have additional questions. I went to see him several times thereafter to discuss the revision procedure and my girlfriend wanted to meet him as well. He said that his main goal was first, my satisfaction, second my girlfriend's satisfaction with the aesthetic result, and last he wanted to be happy with the result. The surgery was completed in his office surgical suite under IV sedation and everything went really well. I am really happy that I chose Dr. Weber for my facial plastic surgery and highly recommend him. He really is the complete package with incredible skills, bedside manner, and just an overall great person.
Posted by laurieF
I came in for skin care and was referred to him. Thank you Dr Weber for listenening carefully to what I was hoping to achieve. Dr Weber very courteous and took the time to make me feel comfortable with my decision.
Posted by djkem
I was a bit anxious regarding any possible surgery, and especially so because it was on my face, After meeting Dr. Stephen Weber I was comforted by his demonstrable concern and thorough explanation of all that I could expect. The surgery went exactly as described, and if anything, it was actually far less uncomfortable and the results surpassed my best hopes and expectations. I cannot begin to describe what a wonderful surgeon and caring human being Dr. Weber proved to be. Perhaps letting readers know that he is a man of his word and came through for me when it mattered most will be helpful to others.
Posted by pwdrgirl
Dr.W did a excellent job with the Botox treatment for my underarms and my forhead. I am so happy I don't have any wrinkles and now I don't sweat.
Posted by KMG3
Chin Implant
I initially wanted my eyelids done and liposuction for my turkey neck. Dr. Weber explained that a chin implant would also help my neckline (I never have had much of a chin) and showed what this would look like by photoshoping my before surgery photos. I also wanted my tired eyes improved. I am very happy with the result and my chin, neck and eyes turned out as we had hoped. The combination makes me look much younger with a better neckline and not tired.
Posted by misskittie
Dr. Weber is a superstar in every way!
Posted by MaryGilman
Dr. Weber explained the procedure and post op very well. There were no surprises. A little "tweaking" in the office went well.
Posted by MasonM
Septoplasty
Realself.com lead me to Dr. Weber.
View all reviews
Treatments offered at Lone Tree Facial Plastic & Cosmetic Surgery Center
Blog Posts and Articles
Which Neuromodulator Product is Better? Should I choose Botox or Dysport?
This is a common question among new patients that come to my office. I answer alot of specific questions about these products. Some ask for Brand X or Y because they saw an ad or because a friend or family member recommended it. Some of our patients have been told to avoid certain products. I hope to dispel some of this misinformation and allow you to become a more informed consumer of neuromodulator products by answering a series of questions for you. What is the...
Education / Training
Medical: MD, Boston University School of Medicine

Doctorate: PhD, Immunology and Microbiology, Boston University School of Medicine


Internship: General Surgery - Oregon Health & Science University

Residency: Otolaryngology and Head & Neck Surgery - Oregon Health & Science University

Fellowship: Facial Plastic Surgery with Dr. Shan Baker - University of Michigan