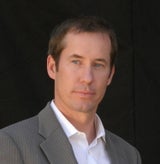 Douglas J. Mackenzie, MD
14 reviews
220 Expert Answers
225 West Pueblo Street, Suite A
Santa Barbara
,
CA
93105
About Douglas J. Mackenzie, MD
Douglas J. Mackenzie, MD practices in Santa Barbara at Pacific Plastic Surgery as a Plastic Surgeon, board certified by American Board of Plastic Surgery. Dr. MacKenzie was invited to join RealSelf in 2008, and has achieved "Distinguished Member" status. The doctor has 16 years of experience providing cosmetic and aesthetic medical services, and is a member of American Society for Aesthetic Plastic Surgery (ASAPS), American Society of Plastic Surgeons (ASPS) and Fellow, American College of Surgeons (FACS). Dr. MacKenzie has hospital affiliations at Goleta Valley Cottage Hospital.
Consultation Fee
Free. free if you mention RealSelf.com
Featured Patient Reviews
Posted by Santa Barbara6205
Dr. M's office was such a fantastic experience! The staff is so wonderful! They make you feel so comfortable! They are so knowledgeable. They really give you fantastic treatment.
Posted by Hilton Head Gaga
He's highly trained, experienced, and personable. Add to that a friendly staff. (They are all definitely in the right field!) How could it get any better?
Posted by Karen Mac
Latisse
appointments are always available. H is awesome...
Posted by Karen Mac
Dysport
appointments are always available and H is AWESOME!
Posted by yogini7
Breast Implant Removal
I found him on the Real Self website. My post op with a nurse was a little disappointing. I'm going back in two days for follow up so I'll report again after that. The nurse was late and then seemed flustered and unprepared. She taped me up very sloppily, didn't even have scissors to cut the tape so the tape was extra long and went way above and below where it needed to go. Hopefully things will be better Wednesday. Dr. MacKenzie was fantastic, and so is Lisa Glenny, his coordinator. My second post op with same PA was much better this time. I think the fact that I didn't almost pass out this time, made things better for her too. She removed the tape, cleaned the site and retaped very neatly. Good experience!
Posted by lali28
how i chose him? i saw a couple surgeons online and made a couple consults with diff surgeons and i ended up liking dr mackenzie the best so i went with him and i don't regret it ! The whole office staff is very nice and welcoming, the only con for me was not seeing him as much as i wanted too post op, but i understand he's a busy surgeon and all. But other than that i would definitely recommend dr mackenzie :)
Posted by Mistysmurf
Blue Peel
Dr. Mackenzie and his staff are very courteous and professional! They were always available to answer my questions and to review other alternative procedures.
Posted by HLJones
I searched four years for the right doctor to do two things that i always dreamt about, but after seeing horrible or less than perfect result on friends and celebrities and what not I can definately say I was cautious to say the least. I found out about him through many friends who he did work on which is the best why to find a surgeon. He was caring and didn't hesitate to answer all my questions no matter how rediculous they were.We discussed what I wanted and what would be reasonable expectations, generally what would be best for me health wise and cosmetically wise....He preformed my brest aug and more important to me my rhinoplasty. I could not be happier with my results. Dr. M is a very intelligent meticulous surgeon nd thank god he is young because I expect to be returning to him for anything and everything else in the future because I'm a perfectionist and Dr. M is the only doctor I trust.
Posted by shanmarie
SUCH AMAZING staff! LOVED being in a caring & vivacious enviroment. Thank you.
Posted by Taxi452
Liposuction
I saw my PS yesterday for my 3 months PO check up. I show him the area of my concern that I think I didn't see good result on the lipo and fat grafting on my cheeks. He said that we need to wait for 3 more month to decide wheter I need a revision or not because with liposuction the full result will be seen after 6 months. I will see what happen after 6 months. Keep hoping for more result because I am not happy if what I see now is the final result. I give two stars for wait time because my surgery was scheduled at 12:15 and I didn't get on the surgery table until 1:58 pm. I was super hungry already when I came in at 11:30 because I was fasting since the night before and still have to wait for more than 2 hours. I was told that the surgery prior of mine took longer than expected. I might change this review after the final result. This is my review for now (3 month PO)
Posted by JoyD1984
Breast Reduction
I had talked to a couple of friends about a plastic surgeon in the area and they had both used him for other procedures. He has a wonderful website that I was able to research and felt very confident in seeking him out for my surgery. He and his staff are very friendly and very willing to answer questions. My initial impression was spot on. Since meeting the staff and having my breast reduction surgery, I have become impressed even more. Dr. MacKenzie called the evening of the surgery to check on me and make sure everything was fine. Whenever I have a question I think of after leaving the office, I can call or e-mail them and get a quick response. I plan on returning to his office for future procedures and will definitely refer any of my friends to his office.
Posted by archimedeshera
I have been going to this office for the past 10 years or so for injectables and few minor cosmetic procedures. Dr. MacKenzie was a natural choice for my breast augmentation. In addition, I spoke with a couple of other patients that were VERY happy with their results. Dr. Mackenzie is an amazing doctor. I had my implants replaced after 12 years and a breast lift. He was right on when he told me what breast implant size I would need to get the results I wanted. His PA, Jessica, is also so genuine and very helpful with any questions or concerns I had. Zed Reagan, the anesthesiologist, was very good. He called me at home the night before to go over everything and made me feel safe. I highly recommend this entire team to anyone that is interested in plastic surgery.
Posted by mills04
Mommy Makeover
Best reputation in Santa Barbara - several friends who have gone to him.
View all reviews
Treatments offered at Pacific Plastic Surgery
Blog Posts and Articles
What You Need to Know About Plastic Surgery Photography
Recently I was channel surfing and saw an ad pitching a plastic surgery procedure that was being promoted by a national marketing agency. You've probably seen the ads, but if not, you've probably seen similar ones touting a procedure or some new skin cream with fantastic claims like...
Preparing for Your Plastic Surgery Consultation
Once you've decided to schedule a consultation with a plastic surgeon, you should make the most of the time beforehand by doing some research to familiarize yourself with the procedures that you are interested in. I find that the consultations I have with patients who are already well informed are much...
Education / Training
Undergraduate: BS in Engineering, Colorado School of Mines, 1985

Medical: MD, Johns Hopkins University School of Medicine, 1989


Residencies:
General Surgery, Cedars-Sinai Medical Center, Los Angeles, 1994
Plastic Surgery, New York Hospital, Cornell University Medical Center, New York City, 1996

Fellowship: Hand surgery, Oregon Health Sciences University in Portland, 1997