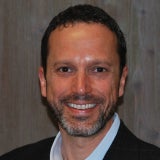 Adam David Lowenstein, MD, FACS
13 reviews
426 Expert Answers
1110 Coast Village Circle
Santa Barbara
,
CA
93108
About Adam David Lowenstein, MD, FACS
Adam David Lowenstein, MD, FACS practices in Santa Barbara at Montecito Plastic Surgery as a Plastic Surgeon, board certified by American Board of Plastic Surgery. Dr. Lowenstein was invited to join RealSelf in 2008, and has achieved "Distinguished Member" status. The doctor has 13 years of experience providing cosmetic and aesthetic medical services, and is a member of American Society of Plastic Surgeons (ASPS) and Fellow, American College of Surgeons (FACS). Dr. Lowenstein has hospital affiliations at Cottage Hospital.
Consultation Fee
Free if you mention "RealSelf.com"
Featured Patient Reviews
Posted by NatalieCM
I chose Dr. Lowenstein based on the excellent experience and results of a close family member. From the initial consultation to the day of my surgery, Dr. Lowenstein and his assistant, Susanne Engberg [BSN, RN], listened carefully to the outcome I hoped to achieve through surgery and addressed any and all concerns that I had. Contributing to my excellent experience were the welcoming smiles and pleasant demeanor of Dr. Lowenstein's staff at the front desk. Whether in person or over the telephone, I was always greeted warmly and my question/s addressed promptly. Thank you Saira and Ruthie! If you are considering breast augmentation and/or mastopexy as a way to enhance your appearance while maintaining a natural and beautiful look, I highly recommend Dr. Lowenstein.
Posted by nutrition07
I chose Dr Lowenstein based on his philosophy of a natural non-operative look. Results of his work are outstanding. With my surgery and results, I had an excellent experience. I am so pleased that I chose Dr. Adam Lowenstein as my surgeon because not only are my results exquisite but the entire experience from day one was phenomenal. Each member at his practice; from the front desk receptionists, to the RN nurse, the anesthesiologist, and Dr. Lowenstein made me feel like I was their number one priority. My expectations were to fulfill the upmost natural appearance and my results are so much more than what I ever could have imagined. Thank you so much Dr. Lowenstein for giving me my missing piece of confidence, I feel truly blessed. Kristy
Posted by Everest
From the moment you walk in the door, the friendly staff is inviting, warm and very knowledgeable. After meeting with Dr.Lowenstein, I felt comfortable, informed and very open to his practices. His superior experience combined with his kind, confident way was exactly what I was looking for with regards to my procedure. The surgery went smoothly and the level of professionalism and attention to detail proved excellent results. What I appreciated most was the up front honesty and openness style of Dr. Lowenstein, combined with his genuine concern and care.
Posted by Agnes50
Brow Lift
After interviewing plastic surgeons in the Midwest, Northern and Southern California, Dr. Adam Lowenstein was my first choice. With my surgery a month behind me, I'm confident he is the plastic surgeon that my family, friends and I will use in the future. He is very technical/cutting edge, but has super strong communication skills so he explains considerations and procedures clearly/concisely. His surgical approach is conservative.
Posted by BessScribner
CoolSculpting
Some friends have seen Dr. Lowenstein for various procedures - breast augmentation, CoolScupting. Everyone had nothing but glowing recommendations of Dr. Lowenstein and his staff.
Posted by Pen C
Breast Augmentation
Posted by Lsmitty8
Breast Augmentation was something I had always thought about and wanted to do, but never really knew if I would end up go through with it. Once I had made my decision to have the procedure, Dr. Lowenstein was the first of 4 consultations I set up. I was referred to him and could not be more grateful for that referral. I had heard he did a natural looking breast and that was exactly what I was looking for. I am very slender so it was extremely important to me for my doctor and I to be on the same page, size wise. Once I met Dr. Lowenstein, I cancelled my other scheduled consultations; I knew I had found the best doctor to perform my surgery. Not only is Dr. Lowenstein up to date in every area of his practice, he and Suzanne made me feel very confident and comfortable every step along the way. I had an extensive amount of questions, which I am sure gets very old on their end, but they were more than helpful and informative answering every single one of them. Pre and Post operative visits were always very professional and I never waited more than 5 minutes to be seen. I will never forget the feeling I had a few minutes before surgery, and that being that I had 100% confidence that I had made the right choice in choosing Dr. Lowenstein. I came from out of town, but the driving was well worth the reassurance I felt that day. I have so much gratitude towards Dr. Lowenstein and his staff. They made my experience beyond what I could've expected. I have referred family, friends, and coworkers and I will, without a doubt, be a return patient of his in the future.
Posted by TTlulu
I found him through the internet. Words cannot describe how happy I am with the results of my B.A. with Dr. Lowenstein. Both he and his staff made certain that I was aware of all of my options. He made me feel both comfortable and confident in him. I am about a month post surgery and I couldn't have asked for more. I would definitely recommend Dr. Lowenstein to anyone hoping to enhance their appearance. He is highly skilled in creating a natural look, just what I asked for.
Posted by dinae24
Breast Augmentation
Online through heavy research
Posted by Libby18944
CoolSculpting
Google. I had the procedure on 2/28/13. Everyone in the office was so friendly, from the receptionist Saira, Dr. Lowenstein at the initial consultation, and most importantly - Suzanne the RN who administered the coolsculpting procedure. I had initially come a week before to do the procedure, and the machine decided not to work (by the way I live 2.5 hrs away!). I was initially frusterated at the thought of driving all that way again and wasting another day. I was going to ask for gas compensation at least, but before I could ask, Suzanne offered a extra treatment at no cost- saving me $$$! When I actually was on the machine everyone was very nice, and talked with me about anything and everything. The office was very clean. It has only been a day, and my stomach is still hard and distended, so I don't know how the results will look yet, but I just had to write about the great experience with this clinic.
Posted by tigger016
Through another doctor in his office.
Posted by emmyG
I chose Dr. Lowenstein for several reasons. 1. His office was in a quiet, private location away from the hussle and bussle. 2. As soon as I walked in the door-I was pleased with the staff & the comfort and cleanliness of the office. 3. Dr. Lowenstein was professional, personal & has a natural conservative approach. 4. The surgery was done right in the office. 5. His nurse Susanne was great as well as the anestheologist. 6. They took the time to listen, ask questions, respond quickly. Overall I am pleased with my experience, love my new breasts and happy I picked Montecito Plastic Surgery!
View all reviews
Treatments offered at Montecito Plastic Surgery
Education / Training
Undergraduate: BS in Molecular Biology, University of Wisconsin, Madison, Wisconsin 1989
Medical: MD, University of North Carolina Chapel Hill, North Carolina 1993
Residencies:
General Surgery, Thomas Jefferson University Hospital, Philadelphia, Pennsylvania, 1998
Plastic Surgery, University of Massachusetts, Worcester, Massachusetts, 2000