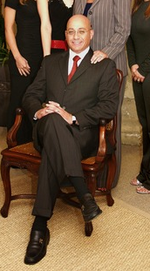 Maher Anous, MD, FACS
Beverly Hills Plastic Surgeon
9025 Wilshire Blvd, 202
Beverly Hills
,
CA
90211
Ratings based on 1 review
out of 5 stars
Overall rating
Write a review
Are you a patient of Maher Anous, MD, FACS?
Reviews (1)
1 year ago

Verified Account
There is no recent activity.
Request a Consultation
Email Maher Anous, MD, FACS for a consultation, or call 1-800-788-1416. Consultations are free when you mention RealSelf.
Before & After Photos


Facelift Photos
Maher Anous, MD, FACS's most reviewed treatments
Location
Additional Office Locations
444 North Camden Drive
Beverly Hills, CA 90210
USA
One Civic Plaza Dr, Suite 107
Carson, CA 90745
USA
257 S. Fair Oaks Ave, Suite 220
Pasadena, CA 91105
USA
113 Waterworks Way, Suite 100
Irvine, CA 92618
USA

Nearby Doctors

Andres Taleisnik, MD
Orange County Plastic Surgeon

Dev Wali, MD
Claremont Plastic Surgeon

Robert Singer, MD
La Jolla Plastic Surgeon

Eugene Kim, MD
Beverly Hills Plastic Surgeon
Gary Motykie, MD
Los Angeles Plastic Surgeon