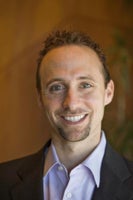 Keith A. Marcus, MD
0 Answers
1815 Via El Prado, 102
Redondo Beach
,
CA
90277
About Keith A. Marcus, MD
Keith A. Marcus, MD practices in Redondo Beach at Marcus Facial Plastic Surgery as a Facial Plastic Surgeon. Dr. Marcus meets the professional criteria to participate on RealSelf, but has not updated this profile. Dr. Marcus qualifies to share their expertise on cosmetic procedures, including Rhinoplasty, Botox and Juvederm. The doctor is a member of American Academy of Facial Plastic and Reconstructive Surgery (AAFPRS). Dr. Marcus has hospital affiliations at University of Southern California - Keck School of Medicine, Torrance Memorial, Providence - Little Company of Mary.
Are you Dr. Marcus? Claim Your Profile
Consultation Fee
Free. FREE with mention of "RealSelf.com"
Featured Patient Reviews
Are you a patient of Keith A. Marcus, MD?
Posted by Necky
Neck Lift
I don't know why this system couldn't find my doctor when I wrote this review; I just found him on the site and he has a listing. Anyway... Dr. Marcus is really really nice and has a great bedside manner. However, he in no way prepared me for the stress and pain of my surgery recovery and the aftercare has been scant. I was told I'd have a few weeks of swelling and a small scar, but at week 9, I have lots of swelling and a very large thick terrible scar that is really ugly. I am really unhappy with my healing process and some complications that I have had, and I don't feel that my issues were treated with respect or with the concern that was warranted. He did not look into my psychological medical history or do any kind of mental health screening at all and if he had, he would have found out I was chronically depressed and not a good candidate for this kind of surgery. Live and learn.
Education / Training
Undergraduate: B.S., University of California, Berkeley, 1996
Graduate: M.S.,Physiology, Georgetown University, 1998
Medical: M.D., University of Southern California, Keck School of Medicine, 2002
Internship: General Surgery, University of Michigan, 2003
Residency: Otolaryngology - Head & Neck Surgery, University of Michigan, 2007.
Fellowship: Facial Plastic Surgery, Eisbach Facial Plastic Surgery, 2008