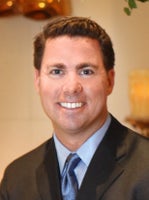 Vincent P. Marin, MD
Specials and Deals
Free Consultation if you Mention RealSelf
10% Military Discount for all Surgical Procedures
$50 off Botox for our Brilliant Distinctions Membe
15 reviews
704 Expert Answers
1431 Camino Del Mar
Del Mar
,
CA
92014
About Vincent P. Marin, MD
Vincent P. Marin, MD practices in Del Mar at Marin Aesthetics as a Plastic Surgeon, board certified by American Board of Plastic Surgery. Dr. Marin was invited to join RealSelf in 2009, and has achieved "Distinguished Member" status. The doctor has 8 years of experience providing cosmetic and aesthetic medical services, and is a member of American Society for Aesthetic Plastic Surgery (ASAPS), American Society of Plastic Surgeons (ASPS) and Fellow, American College of Surgeons (FACS). Dr. Marin has hospital affiliations at Scripps Hospital La Jolla.
Consultation Fee
Free if you mention viewing our profile on RealSelf.com
Featured Patient Reviews
Posted by Keri in Del Mar
Dr. m was amazing. He spent a lot of time with me and answered all my questions during my consultation. My results were awesome! I feel like a new women. His nursing and office staff made me feel like a friend. They all took such great care of me. I would recommend Dr. M to all of my friends.
Posted by Tortola
Liposculpture
I've never spent much time on myself. I have always taken care of everyone else in my life. I decided it was time for me. Dr. M is so easy to talk to, his staff is understanding and so helpful. He spoke honestly to me about the procedures and helped me make the right choices. I am a new me now, I feel good about myself. Without the confidence I felt in Dr. M I could have never had plastic surgery and would never received such amazing results!
Posted by San DiegoMom4696
Breast Augmentation
After spending a couple weeks researching different plastic surgeons and talking to my girlfriends, I went to see Dr. M for a breast augmentation consultation. After meeting him and his staff, I knew that I had found my doctor. He was professional, comfortable to talk to and took time to listen to my desires and concerns. My breasts look amazing and I would highly recommend anyone to go to him. Dr M and his staff are first class all the way!
Posted by SDesti
I couldn't be happier with the entire experience. Dr. Marin is professional, approachable, thorough, kind, and patient. He gave me exactly what we discussed and I couldn't imagine referring any other doctor to friends and family! Just go meet him and his staff- you'll be scheduling your procedure before you know it!
Posted by MyShell
Breast Augmentation
I was referred to Dr Marin by mutual friends. As soon as I met him I felt comfortable. He is not only professional, he is kind, funny, and meticulous in his work. The staff is amazing and I love Shannon!! I am super happy with my results, but how do others view Dr. Marins work on me? Here is an example: After my breast augementation I showed my results to one of the biggest skeptics in my network of friends. She was afraid I would look "unnatural" or they would be "too big on my petite frame". Here is a direct quote from her upon seeing my results. "They look GREAT! The size compliments your frame. They are classy, tasteful, and compliment your natural beauty nicely. Your Doc did an excellent job!" I think that says it all! I highly recommend Dr. Marin!!!!!
Posted by ytt2012
Breast Augmentation
Dr. Marin, Shannon (nurse), Karen (practice manager) and the entire team at Ranch & Coast are top notch. Surgery was something I'd considered off an on for years but never pursued, largely out of fear. For any elective surgery to be successful everything has to be right - the doctor, his team, expectations, timing, etc. The Ranch & Coast team was supportive throughout the entire process. Prior to selecting Dr. Marin I had multiple consultations with 5 different surgeons. I was still scared going into it but could not be more pleased with the experience and my results. Dr. Marin and his team truly have the patient's best interest at heart. They spent tons of time with me, answered all my questions and were very professional.
Posted by Karen65158
Breast Implants
I met Dr. Marin through a mutual friend. I felt at ease with him immediately and appreciated the fact that he wasn't pushy or opinionated. He listened to what I wanted & looked at photos multiple times in order to clarify my desires. My most pleasant memory was Dr. Marin taking the time to be in the operating room as I feel asleep, taking, joking, & putting me as top priority.
Posted by Maria A.
Looked up capsules and he was the first face I saw. I read up on him as well as how to treat capsules and why they happen. Dr. Vincent P. Marin has really changed my life. I was living with pain and embarrassment, for seven years. I really thought this is it. I will be in pain for the rest of my life. But no, there is help and he is the best! Dr. Marin and his staff treated me with kindness and compassion. Capsules are gone, no pain anymore! I look great! I feel great! He is the best! Take my word for it. Thank you Dr. Marin and your staff, you have changed my life for the best!
Posted by mambochic12
This is out of the ordinary for me to give anything 5/5 stars, especially in every category. I'm usually a pretty harsh critic, but Dr. Marin and everyone who works at Ranch&Coast deserve every single bit of credibility for their outstanding work. I knew Dr. Marin would be the right surgeon for me as soon as I met him. I only saw two other surgeons to confirm my beliefs in that he was the best in San Diego. It's very easy for someone to be arrogant when they have the credentials he does (Harvard and Columbia University), but he is so humble and warm. Ok let's be honest, I freakin love the guy! And I absolutely love Shannon! Well, I love everyone there. I haven't met one person I didn't like and that is just as important to me as the procedure itself. I feel like I really lucked out. It would be crazy NOT to go with Dr. Marin as your surgeon.
Posted by hudychrsta
I had work done a few years ago by Dr. Marin. I wanted to feel more feminine and wanted my breasts to be more proportionate to my body. Dr. Marin's work transformed my life for the better. I felt so comfortable and at ease. Plus, Dr. Marin has a great sense of humor which helps when you have such a serious event in your life. He was very thorough and answered all my questions. His work is flawless. My pain lasted in the normal amount of time. My recovery went well. Nothing unexpected. I receive compliments all the time. Even though it has been a few years he still makes himself completely available for questions and support. I had a situation where I needed medical advice, and without hesitation, he wanted me to come in so he could check it out for me. It ended up being fine, but just the fact that he made time for me was awesome. I have referred others to Dr. Marin and they all had the same positive results. If I decide to get additional cosmetic surgery, I will definitely be going to back to Dr. Marin.
Posted by Courtney727
The first and most important characteristic I look for in a doctor is how patients are treated. I was referred to Dr. Marin by a good friend who promised I would be well taken care of at Marin Aesthetics. Once I met Dr. Marin, I knew he was the right doctor for me. He is kind, patient, gentle, polite and attentive - to name a few :) His staff is friendly, happy to see clients and eager to help. One attribute I love about the staff is their smiling faces when I arrive - what a warm welcome! It is obvious Marin Aesthetics are appreciative of their patients. Dr. Marin's work is brilliantly beautiful - he is precise, dedicated and takes the time to fully understand my desired result. Dr. Marin has far exceeded my hopes; he helped me find the right size of implants for my body, achieving an overall gorgeous result. I feel beautiful both inside and out. Referring Dr. Marin to family and friends is a no-brainer as I am certain they will be treated well and obtain fantastic results. It is a great feeling to know I have found my doctor for the rest of my life :) Give Marin Aesthetics a call - it is so worth it! Thank you Dr. Marin and your amazing Team!
Posted by San Diego5340
Dr. Marin is an incredibly gifted surgeon and artist. Dr. Marin and his team are caring, concerned, efficient, comforting, and just all around incredible. He is amazing in that he is extremely knowledgeable, precise, and ingenious, and yet he is also very personable and makes you feel like family. Dr. Marin truly does have a superb team and eden-esque ambience; definitely unique, discreet, and one of a kind! I feel blessed that I have found a doctor I will eagerly go to for the rest of my life! :)
Posted by Chucker
Tummy Tuck
Never before have I ever given top ratings for any company or service I've had. I read reviews for Dr. Marin prior to having my Tummy Tuck and was skeptical as there were only positive reviews. Now I know why. Dr. Marin cares beyond his 'job'. As does his staff working with him. From the 1st phone call to the day of surgery to the post-op visits, calls & emails each and every contact was above & beyond. All questions I asked were answered and made sure that I understood. If I needed anything for any reason, at any time they were just a phone call away. Dr. Marin's talent & skill as a Doctor, a Surgeon and an artist are beyond all measure. There are no words to sufficiently express my gratitude to Dr. Marin & Staff for such a positive change in my life.
Posted by Aly in Cali
I researched breast augmentation extensively and visited multiple doctors in San Diego before choosing Dr. M. Some doctors and nurses referred to my surgery as "no big deal" or "just an easy breast aug" but to me this was a major decision and a major surgery. Other doctors also made me feel like I was on an assembly line & they wouldn't even know my name when operating on me. From my first visit with Dr. M, I received personal attention from him and his staff. He made sure to talk to me in detail about my desired results, answered all my questions & really put me at ease. I had surgery on Nov 24th so he even made sure to be available for a post-op visit on thanksgiving day! My results are amazing. He gave me the perfect size and natural look that I asked for & I've never felt more confident. Dr. M offers the expertise & customer experience everyone should receive.
View all reviews
Treatments offered at Marin Aesthetics
Education / Training
Undergraduate: Harvard College, Cambridge, MA (1989‐93)
BA in Biological Anthropology, cum laude

Medical School: Columbia University College of Physicians and Surgeons

Internship: General Surgery, Baylor College of Medicine, Michael E. DeBakey Department of Surgery, Division of Plastic Surgery, Houston, TX (1999‐2000) Residency: Integrated Plastic Surgery, Baylor College of Medicine, Michael E. DeBakey Department of Surgery, Division of Plastic Surgery, Houston, TX (2000‐2004) Chief Resident, Division of Plastic Surgery Baylor College of Medicine, Michael E. DeBakey Department of Surgery, Division of Plastic Surgery, Houston, TX (2004‐2005)