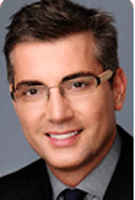 Kourosh Tavakoli, MBBS, FRACS
0 Answers
Suite 10, 6 Meridian Place Norwest Business Park Bella Vista
Sydney
,
NSW
2153
Australia
About Kourosh Tavakoli, MBBS, FRACS
Kourosh Tavakoli, MBBS, FRACS practices in Sydney at Kourosh Tavakoli, MD as a Plastic Surgeon. and is a member of International Society of Aesthetic Plastic Surgery (ISAPS).
Featured Patient Reviews
Are you a patient of Kourosh Tavakoli, MBBS, FRACS?
Posted by BecA13
Breast Implants
4 months go I underwent surgery to get breast implants by Dr.Tavakoli. This was the best thing I have ever done. If you have ever been through the process you will know how stressful and confusing choosing the right surgeon, size and shape can be. I saw numerous surgeons for consultations and was told something different by every one of them. I felt Dr Tavakoli was the surgeon that listened to what I wanted and he was also who I felt most comfortable with. From the moment I met Dr Tavakoli I knew he was the right surgeon for me. He was realistic about what results I wanted to achieve and I couldn't be happier with the result he gave me. I already had large breasts D Cup but I felt they were saggy and wanted a lift. Alot of surgeons said I would need a breast lift, however Dr Tavakoli achieved this lift without the scars of a breast lift and was realistic that I would need a lift after I had children - Which I already knew I would require anyway. I am now an E Cup and couldn't be happier. If anyone is considering having breast augmentation Dr Tavakoli is the BEST surgeon to see.
Posted by JenMaree
Breast Augmentation
I decided to go with Dr Tavakoli because he came highly recommended to me and made me feel comfortable from the moment I walked in his door.