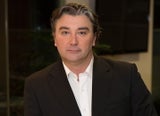 About Vladimir Milovic, MD, FRACS
Vladimir Milovic, MD, FRACS practices in Deakin at Dr. Vladimir Milovic MD, FRACS (plast.)​​ as a Plastic Surgeon. Dr. Milovic was invited to join RealSelf in 2013, and has achieved "Participating Member" status. The doctor has 20 years of experience providing cosmetic and aesthetic medical services, and is a member of American Society of Plastic Surgeons (ASPS). Dr. Milovic has hospital affiliations at National Capital Private Hospital, Capital Day Surgery Centre, Calvary John James Hospital.
Featured Patient Reviews
Are you a patient of Vladimir Milovic, MD, FRACS?
Posted by highprofileimplants
Breast Augmentation
I have had two plastic surgery procedures (breast augmentation and revision due to unforeseen scaring and my bodies reaction to the weight of the implants that resulted in an unexpected stretching of my skin that neither I nor my doctor had or could have anticipated). I had my own expectations and initially some concerns regarding final outcomes. However my experience was positive and I am happy with the results. Dr Vlad listened and did not rush consultations and was able to provide realistic expectations and always provided support both pre and post procedures. I had researched Dr Vlad extensively, received second opinions and waited months before my first operation and had the most confidence in my doctors experience and capability to deliver the results I was wanting which he did. Immediate results were perfect post 1st op. Unfortunately as mentioned above my body did not "hold" the implant quite the way anyone expected and after 6 months the doctor and I agreed the result varied to what I had desired and what I had post operation, this was a very emotional time for me and the staff and Doctor were so understanding it was beyond amazing and my appreciation cannot be expressed with words. After a few consults it was decided a revision surgery would be preformed and I am now 1 week post op and results are perfect! Booth operations Dr Vlad new exactly what I wanted and delivered although it was unfortunate my body didn't react the way we had hoped I am confident my results will not vary again and so is my doctor now we have a better understanding of how my skin Holds. Plastic surgery is huge decision that should be taken seriously and the results can vary so much because we are all striving for perfection when there is no such thing. i think the important think for people to realise is no matter what you will always find a slight imperfection in your surgery or something you thought would look slightly different. The main thing is to find a doctor who you trust with out doubt and how will support you during your times of concern in most cases you could be assured your results are great in others less common like mine having a doctor like mine made all the difference. I would defiantly have to say I am sure I made a good decision to chose Dr Vlad to be my surgeon. the hospital and 5 star medi hotel he uses are also an added touch that make the whole thing so comfortable and worth it! Dr Vlad is amazing! I'd recommend him to anyone and everyone.
Treatments offered at Dr. Vladimir Milovic MD, FRACS (plast.)​​