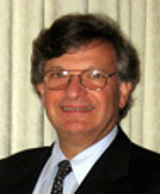 Allan M. Kalus, MD
0 Answers
20 The Avenue
Windsor
,
VIC
3181
Australia
About Allan M. Kalus, MD
Allan M. Kalus, MD practices in Windsor at Allan M. Kalus, MD as a Plastic Surgeon. Dr. Kalus meets the professional criteria to participate on RealSelf, but has not updated this profile. Dr. Kalus qualifies to share their expertise on cosmetic procedures. The doctor is a member of International Society of Aesthetic Plastic Surgery (ISAPS).
Are you Dr. Kalus? Claim Your Profile
Featured Patient Reviews
Are you a patient of Allan M. Kalus, MD?
Posted by Happy9
Breast Reduction
I cannot describe how impressed I am but Mr Kalus. He has just done the most amazing job and I could not be Happier with my Surgery & complete experience at the Avenue Plastic Surgery Center. He is a Brilliant Surgeon and I would recommend him 100 times over to anybody thinking of having this surgery.