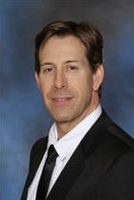 Todd C. Case, MD
14 reviews
365 Expert Answers
4741 E. Camp Lowell
Tucson
,
AZ
85712
About Todd C. Case, MD
Todd C. Case, MD practices in Tucson at Profiles Cosmetic Surgery and Skin Care as a Plastic Surgeon, board certified by American Board of Plastic Surgery. Dr. Case was invited to join RealSelf in 2011, and has achieved "Distinguished Member" status. The doctor has 18 years of experience providing cosmetic and aesthetic medical services, and is a member of American Society for Aesthetic Plastic Surgery (ASAPS) and American Society of Plastic Surgeons (ASPS). Dr. Case has hospital affiliations at Northwest Medical Center.
Featured Patient Reviews
Posted by Redheadmomma
Mommy Makeover
I have read up a lot on Dr. Case. He is one of my scheduled consultations and the one I think I am going with unless the consultation goes otherwise. He seems very qualified, his staff have answered all of my questions and when they didn't have an answer they asked the doctor and returned my calls promptly.
Posted by Yay all done
Breast Augmentation
I found Dr.Case online and so grateful that I did. He did such an awesome job and was very professional throughout the whole experience! His staff and staff at surgery center were all very great. He did so good and I am ecstatic with my results. If anyone is considering coming to Arizona to get them done, come to Dr, Case. Was all such a smooth, speedy, and just plain great experience. Thanks Dr. Case and all the staff as well.
Posted by ayp1977
Body Lift
Dr. Case is very up front, if you want a doc that will give you a boo boo bunny and a pity party, he is not a good choice, if you want a doc you can trust, and one that does awesome work, and that is very good with making things even on your body, then hes the best! No wait time either! Pricing is very resonable.. I would not go anywhere else..
Posted by tiana0201
Referred by friends and relatives.I live in Mesa, AZ, went to three consultations in the valley then went to Dr. Case in Tucson. So happy I decided on Dr. Case. I am very happy with my results and recommend him highly. His staff is also AMAZING! If I choose do enhance my appearance further, Dr. Case is the one!!!!! Just do it!!!
Posted by mp4375
Looked for Cosmetic Surgeons on line, and after seeing his website, the photos of his results which look a lot more clean and classy that other websites, and after consulting with him I decided to have him do my surgery. I want to thank Dr. Case and his wonderful staff, Mary and Carla for the amazing work and care they provided me. I looked to all Cosmetic Surgeons websites in Tucson, and his website and the photos of his results were the best, after my first consultation, I was amazed at how knowledgable and caring they are. I made the best decision when decided to go with him. My surgery is the best looking of all the other I've seen, including all other websites' photos from cosmetic surgeons from all over the US. The knowledge and care of Dr. Case surpasses anything I have ever dealt with. I do not have any problem recommending Dr. Case. I am very happy, the results of my Tummy Tuck are much better than expected. Thank you Dr. Case, Mary and Carla. I will definitely refer you to my friends and family.
Posted by MikeeDee
Arm Lift
Dr Todd Case is awesome!! Go and you will find out for yourself he is exceptional, organized beyond belief and so detailed besides an awesome doc and artist have to be both to do this type of work don't you think?? anyway love this guy I had an amazing experience from the first call to the final visit the office staff is so warm and caring and I just cannot say enough about my time with them I felt like family almost Profiles inTucson AZ Dr Todd Case is an amazing person and Doc his staff rocks!! I wish I knew how much better I would feel with myself and what a difference in my whole appearance even with long sleeve shirts, i don't have 90 year old lady arms it is amazing I wish I had done this sooner but I also believe all is in God's timing and I would never want a different doctor I know God led me to Profiles and Dr Todd Case and I am so thankful they are an amazing bunch of people there and you feel like a person not a number I would recommend this office very highly I felt at home and cared about
Posted by Samantha89
Breast Implants
Dr. Case was one of the best doctors i have gone to period. He was super professional but also very funny and put me at ease. One thing that I liked about his method is that instead of putting you under before you enter the surgery room, he let me go in awake and see the room, talk to the people and let me feel comfortable knowing where I was. He is a great doctor. I'd give him an 11 out 10
Posted by shorty44
Could not have had better results!! I picked Dr. Case because I knew some friends that got work done by him and they all loved their results! Dr. Case and his staff made me feel very comfortable during all of my visits. Dr. Case took the time to make sure all my questions were answered before my surgery. I could not have asked for better results. I feel so much more confidant than I did before the breast augmentaion. I def recommend him!
Posted by SHERI2369
Breast Augmentation
So Far Since I Hae Met With This Dr. & Staff They Are Outstanding! My First & Only Consultation My Husband & I Felt Very Comfortable & Decided Right Away This Was The Dr. I Need To See. His Experience And Crudentals Are Outstanding. His Staff Has Answered Every And Any Question & Took The Time To Talk About Anything.
Posted by Lindsay in Sahuarita
I choose to go with Dr. Case because of his excellent uplifting attitude. I could tell from our first meeting that he was a very caring person, which ment a lot to me. I choose to go see Dr.Case because of the many positive reviews I had read online and they were not wrong in any way. I truly felt that he wanted to help me have a more positive self image. The staff he works with also reflected his extreamly caring nature. I walked into our first meeting very excited and nervous and left only feeling more excited then before and the nervous feeling was gone! I wouldn't change anything and absolutely could not have made a better choice. The results are amazing and and after care has been exceptional.
Posted by Muryeuh
Everyone was so nice, made you feel like you were their only patient and when my 2 year old got board with my appt, the nurse played with her and she loved it!!! It was definitely the best doctor office experience I've ever had. My surgery was very easy one and left me very happy!
Posted by mrsvanessa
Mommy Makeover
I'm a very modest person, and I felt very comfortable with Dr. Case. He did a fabulous job with my breast lift/implants/tummy tuck and outter thighs lipo... I would do the surgery again with Dr. Case in a heart beat.
Posted by TKMomma
Mommy Makeover
Everything about my experience with Dr. Case and his Staff was excellent!
Posted by Jo349
Facelift
Dr. Case took all the time necessary to explain what to expect and how to minimize bruises, swelling, etc. He also talked about the emotional reactions in addition to the physical reactions. This was helpful. I felt very prepared for the surgery and recovery process.
View all reviews
Treatments offered at Profiles Cosmetic Surgery and Skin Care
Education / Training
Undergraduate: University of Arizona

Medical School: University of Arizona
General Surgery Residency: University of Arizona
Plastic Surgery Residency: University of Southern California